October 16, 2014
Have you ever wanted to be part of the health care discussion in the community where you live? LHSC is looking for new community members to join its Community Advisory Council for a minimum two-year term in a volunteer capacity.
At LHSC, we strive to deliver the highest standards of patient care. LHSC's Community Advisory Council (CAC) helps us deliver on our vision of patient-centred care by contributing ideas and feedback that impact the experience of patients and families at LHSC. In addition to providing valuable input, CAC members also become well informed about LHSC so they can be positive representatives of the hospital in the community.
Your involvement on the CAC helps to ensure that real patient and community voices are heard, and counted in future decisions at the hospital. LHSC is looking for volunteer council members who want to share their personal patient experiences and are passionate about improving health care. Members should be comfortable speaking their opinions in groups, respect other points of view, and be able to seek solutions and connect with other patients to gain broader perspectives.
To apply for a CAC position you will need to fill out the online application form and then participate in an interview with members of the CAC. Applications are due by Tuesday, Nov. 4, 2014.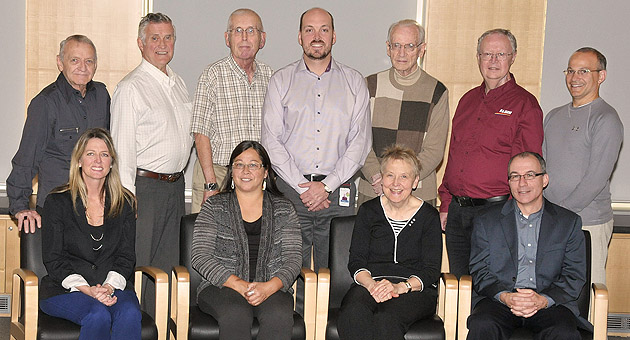 Members of LHSC's 2014 Community Advisory Council (CAC). The CAC is recruiting new members for its 2015 term.