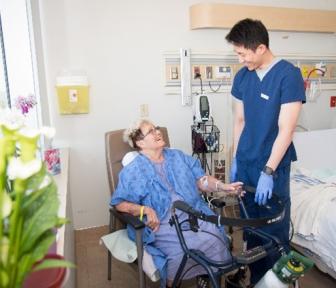 How to Apply
If you are interested in learning more about nursing opportunities at London Health Sciences Centre please send us your contact information through our online form and we will set up a call to discuss.   
Our direct email is recruitment@lhsc.on.ca and our phone number is 519.685.8500 ext 34321
Why London Health Sciences Centre?
London Health Sciences Centre (LHSC), one of Canada's largest acute-care teaching hospitals, is dedicated to excellence in patient care, teaching and research. Since 1875, we have provided patient care for the people of London, the region, and beyond. Many national and international medical breakthroughs have been pioneered at LHSC, to the benefit of patients at home and around the world. Through our affiliation with Western University and more than 30 other educational institutions, we train more than 1,800 medical and health care professionals annually.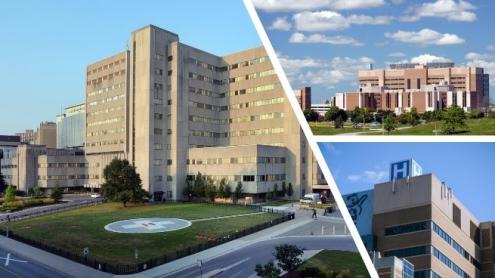 Today, LHSC is home to: University Hospital, Victoria Hospital, Byron Family Medical Centre and Victoria Family Medical Centre, Children's Hospital, The London Regional Cancer Program and Lawson Health Research Institute, the research arm of LHSC and St. Joseph's Health Care London.
Our physicians, residents and staff number nearly 15,000 and together they provided care for more than one million patient visits each year.
The generosity and vision of the people we serve is a cornerstone for our progress—yesterday, today and tomorrow. They give selflessly through the Children's Health Foundation and London Health Sciences Foundation to strengthen and enhance our resources, building the future of health care.
Why London, Ontario?
No matter where you live, one thing you'll appreciate about London is the balance it offers between city and nature. Nicknamed the Forest City for its more than seven million trees, London offers tree-lined streets, 470+ parks and open spaces. Enjoy London's temperate climate – Summer reaches highs of 26°C and lows of 14°C, while Winter has highs of 0°C and lows of -10°C.
Enjoy one of the most affordable housing markets in Canada.  London, Ontario is a diverse city home to over 530,000 people speaking 140 different languages.
To find out more about London check out London Economic Development Corporation.  You'll find everything you need to know about relocating to London including living, working, playing and learning in London, Ontario.
Opportunities
We're currently hiring full time and part time opportunities for both RNs and RPNs.  
As a multi-hospital teaching, research and health-care facility dedicated to patient-centered care for adults and children, we offer exciting opportunities with a variety of Clinical Programs.
Check out a detailed list of clinical programs. 
Compensation
Registered Nurse rate of pay is $33.56 per hour - $48.05 per hour
Registered Practical Nurse rate of pay is $31.27 to $31.86 per hour