Parent Members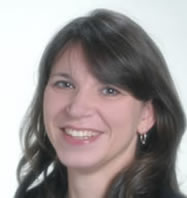 Lisa Wright has experienced "hospital life" with all three of her young children through hospital stays, day surgery, outpatient services and many emergency room visits. Her daughter Rachael was born with Congenital Heart Defects and spent the first two years of life between London and Toronto hospitals. She was only twenty months old when she underwent Open-heart surgery and at 8 years old, she is presently followed through the Paediatric Cardiology department at Children's Hospital. Lisa is using these experiences to assist the FAC in supporting patient and family-centered care. Lisa is the current Chair of the Family Advisory Council.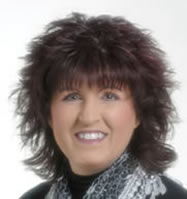 Andrea Fordham. In 2007, Andrea's 16 year old child, was involved in a car crash and was brought to Children's Hospital. He suffered a Traumatic Brain Injury and was on life support for 14 days in the Pediatric Critical Care Unit and recovered for 26 more days in hospital. Andrea took a lead role in his recovery, working with the team at Children's Hospital to help him relearn how to communicate, walk, and eat. She believes that because of her critical role as an advocate for her son, he has had a miraculous recovery. She continues to help with his rehabilitation and also travels with him to do motivational presentations about how important it is to "Never GiUp!"

Simon Geary is a husband and father of four boys. The youngest two are twins who have been frequent visitors to the hospital since they were born premature. They utilize many areas of medicine including, Ear, Nose and Throat, Respiratory, Gastroenterology, Cardiology, Nephrology, the PCCU, PMDU and Pediatric inpatients unit.
Simon is eager to use his families experiences to help support other patients and families through the Family Advisory Council.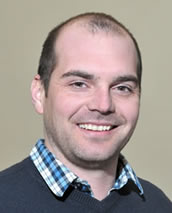 Jeremy Hogeveen is a husband and father of one young boy with another on the way who have both needed the services of Children's Hospital. When his son was first born there were some complications and he needed to spend a short period of time in NICU, it was following this experience that Jeremy wanted to become more involved as a parent in his family's health care. As a member of the council he hopes to help improve the patient family experience for families across our region. He looks forward to coming to the table with a different outlook as a father on the council.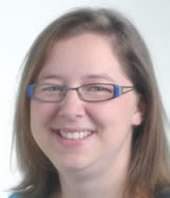 Carisa McCarty is a mom of three young boys. All of her children have used the benefits of Children's Hospital. But her two youngest children are Hepatoblastoma Preschool Cancer Survivors. After Chase was diagnosed and treated in 2008 at two years old; his seven month old baby brother Xander was diagnosed in 2009. Although it was a blast to their world as they knew it, she embraced their new normal by learning how to advocate for her boys. Now, both Chase and Xander have over 18 specialists they consult on a daily basis, with over 200 appointments and team meetings annually. She comes with a wealth of hands on information to help families understand that they are a valuable part of their child's health care team.
Liza McPhee is a new mother of one. Her daughter was born at 28 weeks gestation due to complications of a twin pregnancy and spent the first three months of her life in the NICU. She underwent five surgeries during her first year of life and has required various additional procedures. Her family has utilized many services within the Children's Hospital including the NICU, pediatric general surgery, PMDU, PCCU, neurology, radiology and gastroenterology. Liza is motivated to collaborate with families and professionals to continually improve quality family/patient centered care. She believes building a strong support system can be a significant factor in maintaining positivity and contributing to healing, progress and outlook of each condition.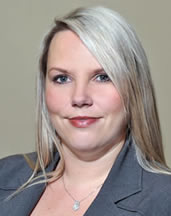 Anita Sutton is a mother of three children, all of whom have used Children's Hospital in different capacities. Her oldest child was diagnosed at 34 weeks in utero with a rare genetic disease called Tuberous Sclerosis Complex and has been managed since birth by Paediatric Neurology, Nephrology and Cardiology in the PMDU (Paediatric Medical Day Unit). Her youngest child was diagnosed at just 2 months with a very aggressive life threatening and rare genetic disease called Hemophagocytic Lymphohistocytosis (HLH). He is currently followed by Paediatric Oncology and Nephrology with weekly visits for management. Anita joined FAC to help invoke and drive change within Children's Hospital through the Family Centred Care approach and hopes to use her experiences to help families understand how to advocate for their children and maintain a positive mind set during a very challenging time.