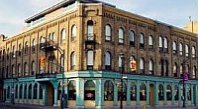 Welcome to Cornerstone Counselling, a non-crisis, mental health and/or addictions service for young people between 16 to 25 years of age.
Cornerstone Counselling is a pilot program developed to offer support options for youth and young adults residing in London Middlesex who might be experiencing mild to moderate problems with mental health and/or addictions issues. This is a voluntary, community based program geared towards young people who wish to explore their concerns in a youth friendly setting and that offers flexible intervention plans whenever possible.
Please click on any of the links to learn more about the service. If you think this might be a good fit for you, someone you know or to just get more information, please contact us by telephone or email.