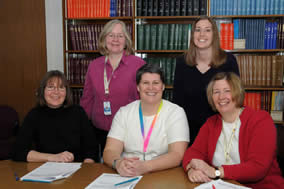 LonDIS is a regional drug information service located at London Health Sciences Centre (LHSC) in London, Ontario that provides support to health professionals in hospital and community pharmacies, and other health care organizations.
This site is for health care professionals only. It is not for the general public. If you are a patient and need information on your health or medications, please contact your physician or pharmacist.
LonDIS services are provided free to staff of LHSC, and are fee-based for others.