The International Transplant Mentorship Training program, offered through the Multi-Organ Transplant Program, is a unique learning experience for health-care professionals. Tailored to meet the specific needs of applicants, this specialized program includes both classroom and preceptor-guided experiences related to organ donation and transplantation. Read this article about our first transplant trainee, or watch the video (short version; long version) about this training program.
As well as international candidates, Canadian health-care professionals may be interested in applying. This training program is intended for health-care professionals working in transplant coordination (both recipient and donor coordinators) as well as nurses and allied health professionals.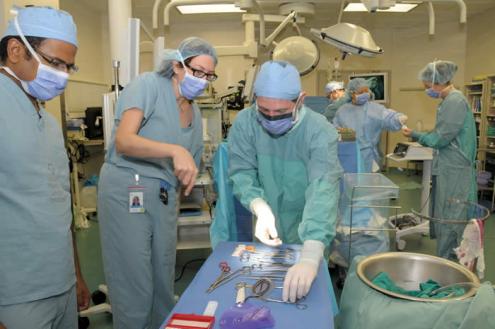 To find out more about this educational program, read our brochure.