Working with the Transplant Team
The Multi-Organ Transplant Program offers a diversity of healthcare employment opportunities in nursing, allied healthcare (including physiotherapy, social work, registered dietitian, pharmacist), and administrative and clerical roles.
MOTP provides thorough orientation for every new employee as well as ongoing training and development opportunities. The Shirley Peel Conference Room contains textbooks and nursing journals to keep our staff up-to-date with the latest in transplant theory and practice. Pharmaceutical information, provided by the transplant pharmacist, is also available. Clinical education is offered throughout the year with update days and seminars, organized by our Clinical Educator.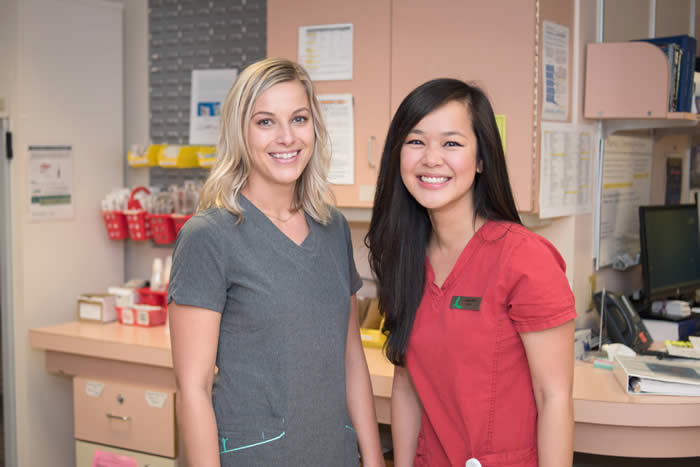 The Transplant Unit has a dedicated education fund to assist our nurses in attending education courses and as well as national and international symposia. Some nurses also present at these meetings, highlighting our personalized nursing care and patient education strategies. We also have a general education fund to assist nursing and allied staff with educational opportunities.
The MOTP offers a challenging, rewarding work environment with a strong focus on teamwork. If you are passionate about what you do, motivated to improve the health of transplant patients, excited by transplant medical technology, and as committed to excellence as we are, we would love to have you join our team.