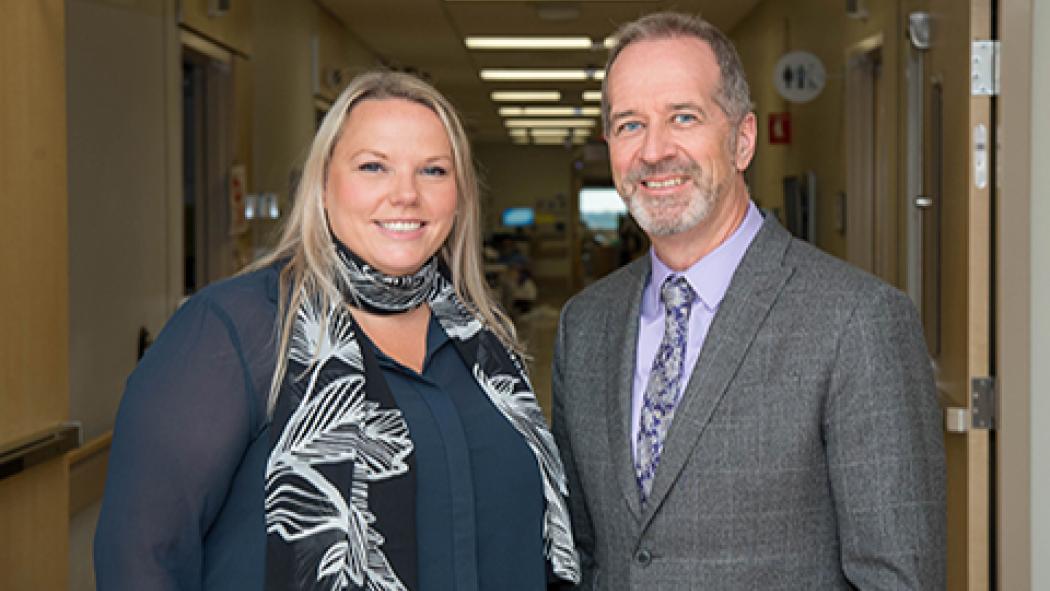 LHSC is pleased to announce that it has been awarded Accreditation with Exemplary Standing by Accreditation Canada. This designation is the highest award available through the hospital accreditation program.
LHSC met 100 per cent of the Required Organizational Practices categorized in six safety areas: Safety Culture, Communication, Medication Use, Worklife/Workforce, Infection Control, and Risk Assessment. LHSC also met 99.7 per cent of Accreditation Canada standards; the criteria and guidelines required to provide high-quality care and service.
LHSC's relationships with its partners were specifically highlighted in the Accreditation Canada Report, among other achievements. Accreditation Canada noted:
LHSC's community partners feel they are invited to be system level collaborators and co-designers, and were very pleased to be engaged early in the development of LHSC's strategic plan.
LHSC's values of compassion, teamwork, curiosity and accountability were observed not only to be known by staff, but more importantly, lived in their actions.
LHSC's Patient Experience Advisory Committee indicated that they are "impressed" with the organization's commitment to patients and stated "we are all LHSC."
LHSC is encouraged to continue to help advance positive change that improves regional access to services, quality of care, and patient and provider experiences as a South Western Ontario academic health organization.
We are very pleased that LHSC, together with our partner St. Joseph's Health Care London, is able to provide the residents of London and area, with high quality and safe care that has been recognized by Accreditation Canada with the highest award level, Accreditation with Exemplary Standing.
This achievement is the result of the hard work and dedication of each and every staff, physician, learner and volunteer as well as the Board of Directors at LHSC and we would like to thank and congratulate them for this achievement.
We would also like to acknowledge our patient and family advisors along with the community partners who participated in the Accreditation process for their valuable input, crucial to our success.