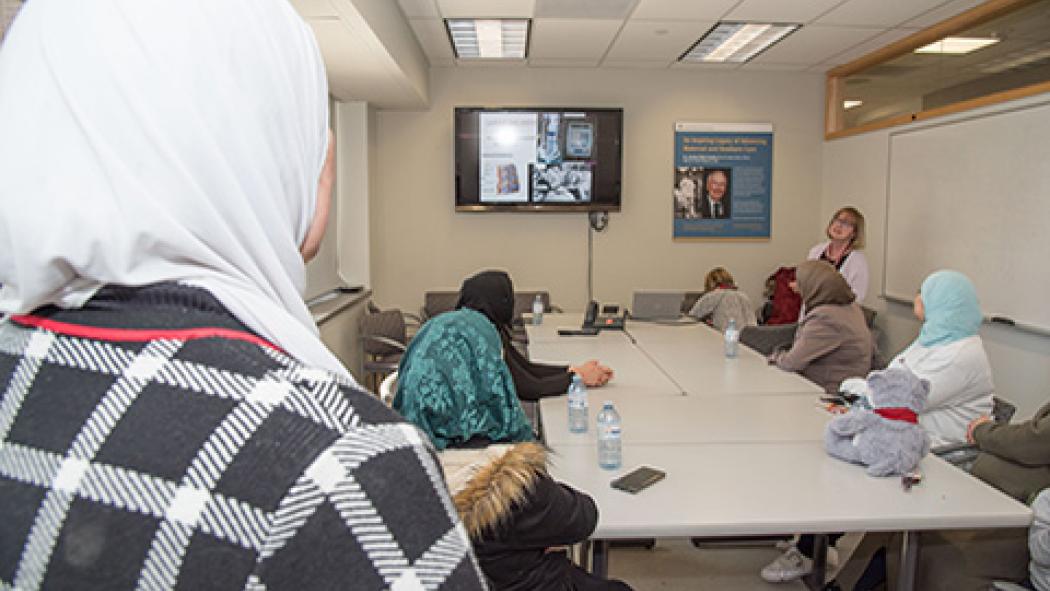 April 12, 2019
There's a subtle but important difference between equality, where everyone is treated the same, and equity, where everyone is treated fairly.
According to LHSC's Director of Patient Safety and Patient Relations Chris Harris, and LHSC's Director of Quality and Performance Tammy Quigley, the hospital is working to apply data from traditional and non-traditional sources to achieve equitable care for all patients regardless of social, economic, cultural or other demographic differences.
Partnerships are important in both providing data sources and in finding equity solutions, and spending time in the community is vital to understanding the needs of populations whose voices may not have been heard in the past - including the mental health and homeless populations.
Along with the data, a patient-centric approach of listening to, learning from and working with LHSC's patient populations enables them to access care in the way that best meets their needs. Improving care for the Indigenous population is of particular importance.
"As LHSC engages and works with our local First Nations communities, the current lack of data at the local community level is a real barrier," says Harris. "We are partnering directly with Indigenous community health centres, band representatives and community leaders to ensure we have more robust, community-driven information to inform joint planning efforts."
These efforts are already ensuring heath equity in a number of areas including:
The South West Regional Cancer Program (housed at LHSC) which uses population-level data to ensure services are equitable, accessible, and supportive of all adults in the region, taking into account factors such as geography, religion, and culture. Some of the data used to learn about the demographics of cancer patient populations include Cancer Care Ontario reports and databases, Statistics Canada information, including regional census and sociodemographic data, South West LHIN statistics, and even anecdotal information.
Using heat maps that show cancer screening rates across the region, the program has been able to identify specific communities with lower rates, finding that in urban settings, this could be attributed to isolation and gaps in language, knowledge, and cultural expectations in recently immigrated ethno-racial populations. To help bridge gaps and increase screening rates among newcomer and immigrant groups, focus groups were held with key community service providers in London, and a project targeted specifically at identified ethno-cultural groups was launched to encourage newcomers and immigrants to access cancer screening programs
The Prenatal Immigrant Program, which was borne out of a review of LHSC's interpreter services data. A spike in the use of Arabic interpreter services prompted a discussion with staff and led to an understanding that this was due to a growing population of Syrian refugees in London and the surrounding area. Reaching out to community partners, the hospital took steps to understand how LHSC could better support their needs, resulting in group prenatal classes for Arabic-speaking immigrants.
During this process it was discovered that, while many refugees may not speak English, they do speak French as a second language, which has allowed LHSC to communicate more readily with these populations since many of the hospital's materials are already translated into French. Translation services data continues to be monitored as a proxy source of information.
"To build on these sort of successes, the hospital's upcoming engagement strategy for the 2019/20 Quality Improvement Plan will use focus groups to help ensure that the plan's priorities reflect all people served by LHSC," says Quigley.