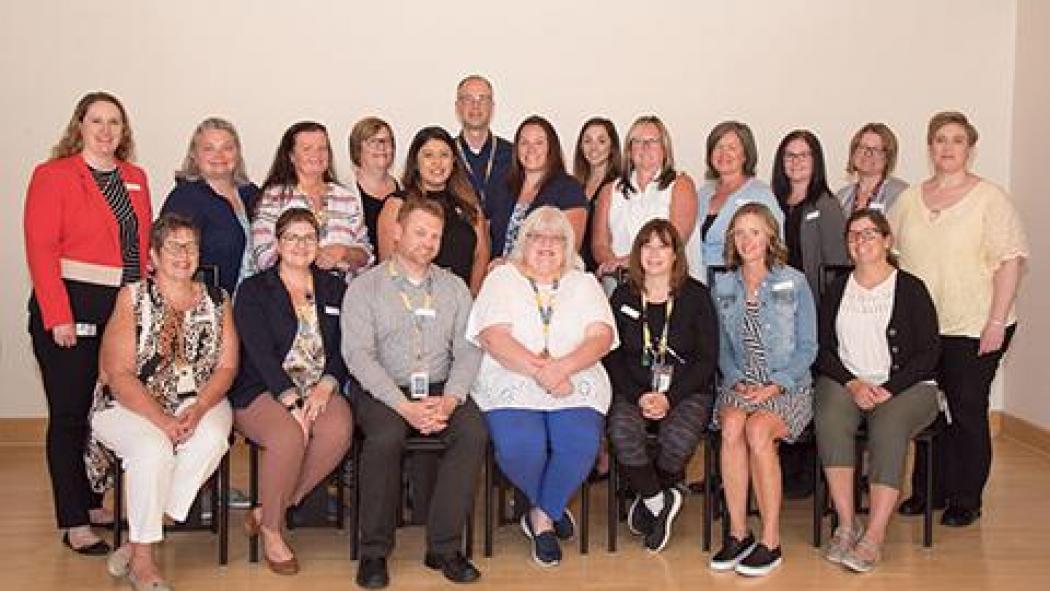 July 23, 2019
What do you do when you've achieved your goal? According to the Patient Safety & Accreditation Team at LHSC, you keep going.
The team began their journey of action and achievement 14 months ago in supporting the many staff, physicians, learners, volunteers, patients and families who worked tirelessly on safety and quality improvement initiatives. In November, LHSC reached its goal when the organization was awarded with Exemplary Standing by Accreditation Canada.
Today, the Patient Safety & Accreditation Team is helping fulfill the strategic direction to Deliver Exceptional Quality and Safety by transitioning to a sustainable model for accreditation readiness. Accreditation is now a component of LHSC's continuous quality improvement journey with support of senior leadership.
"Securing the support for a dedicated team for another year is a signal of the organization's commitment to patient safety and quality and is aligned with best practices in change adoption" says Emily Williams, Director of Patient Safety & Relations.
The Patient Safety & Accreditation Team, including 15 clinical accreditation specialists, , are supporting programs across the organization through a continued focus on the accreditation standards and best practices in patient safety.
Recently, the clinical accreditation specialists helped examine the level of compliance in scanning patient arm bands in a unit and recognized that not all arm bands were on patients. The specialists worked with the unit to determine the root causes and next steps.
"It's not about Exemplary Standing for us," remarks Williams, "it's about building these practices into our daily work and culture." The Patient Safety & Accreditation Team is asking staff and leaders to reach out and let them know what processes are working and what needs revising.
A number of new processes were introduced in the last year to make sure LHSC was accreditation ready. The Patient Safety and Accreditation Team is now looking for feedback from staff and leaders on the sustainability and functionality of these processes. Williams notes, "By identifying what is working and what is not, we can move toward consistently providing safe, high quality patient care."
Three main areas have been identified and endorsed by senior leadership for the Patient Safety and Accreditation Team to focus their efforts over the next few months. These are:
Embedding standards in existing committee structures to ensure their continuity of oversight;
Prioritizing key standards for ongoing focus; and
Investing in the seconded clinical accreditation specialist position during this fiscal year.
These three key areas will assist the organization in integrating the accreditation goals of safe and quality patient care into an ongoing, sustained framework at LHSC. With continuing support and dedication from staff, physicians, leadership teams and the Board of Directors, the goal of further embedding the accreditation standards and best practices in patient safety daily is well underway.
LHSC is becoming Accreditation.Ready.Everyday.