What would a cure mean to you?
November 23, 2012
What would a cure for diabetes mean to you? That's the question being posed as part of an international campaign by diabetes organizations in recognition of Diabetes Awareness Month. For patients in the Paediatric Diabetes Program at LHSC, the answers to that question were varied and unique to each child, but in the end, all share the same basic message – a cure for diabetes would be life changing.
Seven-year-old Ava says "I would be just like you. I could eat what I want, when I want. I would only have flu shots, not needles every day. And no extra needles when I'm sick."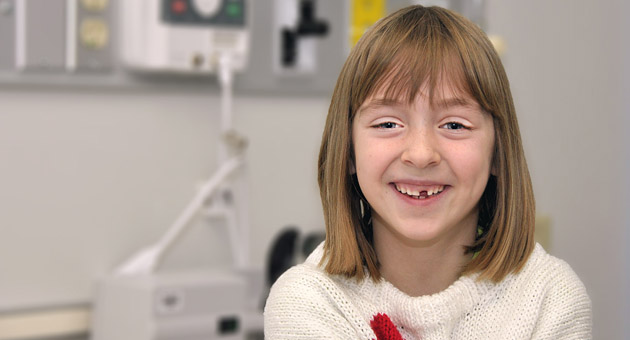 Ava, age 7, living with type 1 diabetes.

Type 1 diabetes is an autoimmune condition in which the pancreas stops producing insulin, a hormone that controls blood sugar. It occurs when the body's immune system attacks and destroys the insulin-producing cells in the pancreas, called beta cells. More than 300,000 Canadians live with type 1 diabetes, and the rate of type 1 diabetes among children under the age of 14 is estimated to be increasing by three percent annually.*
For Joe, age eleven, a cure would mean "a day that I could go out on my dad's boat and swim the whole day without worrying that my injection site will peel off. And I could eat my favourite sour cream & onion chips without counting each one. Then go for ice cream and have 3 scoops and not worry how many carbs that is!"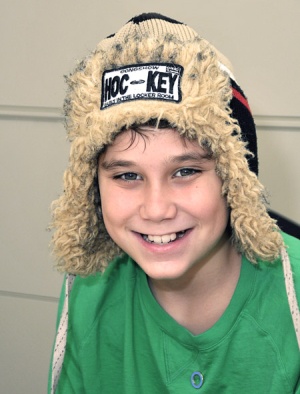 Joe, age 11, living with type 1 diabetes
"A diagnosis of type 1 diabetes involves a dramatic lifestyle change that must be maintained for life. Management of type 1 diabetes requires constant attention and effort, including daily insulin injections, frequent testing of blood sugar levels, and following a balance meal plan ", says Pediatric Endocrinologist Dr. Cheril Clarson.  "London Health Sciences Centre is currently taking part in a number of research studies aimed at improving the health and quality of life for children and teenagers with diabetes.  Our hope is that one day, no child will need to face the challenges that type 1 diabetes poses."
Seventeen-year-old Jennifer can't wait for that day. "A cure to me would mean so much because I wouldn't feel like an outcast. I would be able to do and eat things without thinking about how much insulin I will need after. There are times when I'm on a date, or even out for dinner with my family, when the setting is so normal I forget to check my insulin."
For more information on research trials LHSC is currently participating in, visit cctn.jdrf.ca.
*Juvenile Diabetes Research Foundation www.jdrf.ca