April 24, 2012
By Emilly Raminhos, Communications Intern
On March 22 and 23, LHSC held events in recognition of the dedication and hard work of its nursing preceptors.
Last year over 400 new nurses were hired at LHSC, and each new hire requires six weeks of training in their new department. This orientation would not be possible if it were not for the support of experienced nurses, who dedicate their time, knowledge, and skill.
"It's a great way to refresh your skills and get re-engaged with your department," says Pam Bushell, Nursing Practice Consultant.
Gwen Steffler has been in nursing for 37 years and spent her last six years in PACU at Victoria Hospital. Steffler regularly volunteers as a preceptor, as she loves teaching and sharing her own experiences with new staff.
Lindsay McEllister will be graduating from Western University's nursing program this spring. After learning the ropes in long-term care facilities, paediatric and adult acute care, family health, and surgery, she credits her preceptors Tammy Fisher and Tammy MacNally, in Mental Health at VH, for helping her realize that mental health is the area of practice she is most passionate about.
Fisher has worked for 15 years in mental health and volunteered as a preceptor for the first time this year. "It's very rewarding, and I would encourage other nurses to do it. There's a lot both you and your trainee will learn, and it's been a wonderful experience for me."
A special thanks to all the nursing preceptors at LHSC!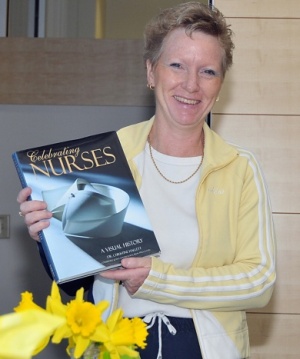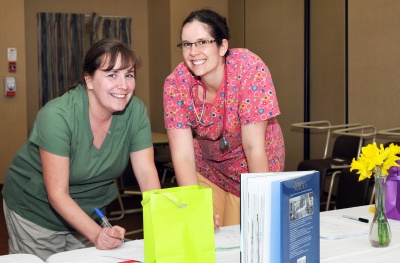 Nurse Preceptors and students at LHSC's Victoria Hospital and University Hospital celebrate with each other.