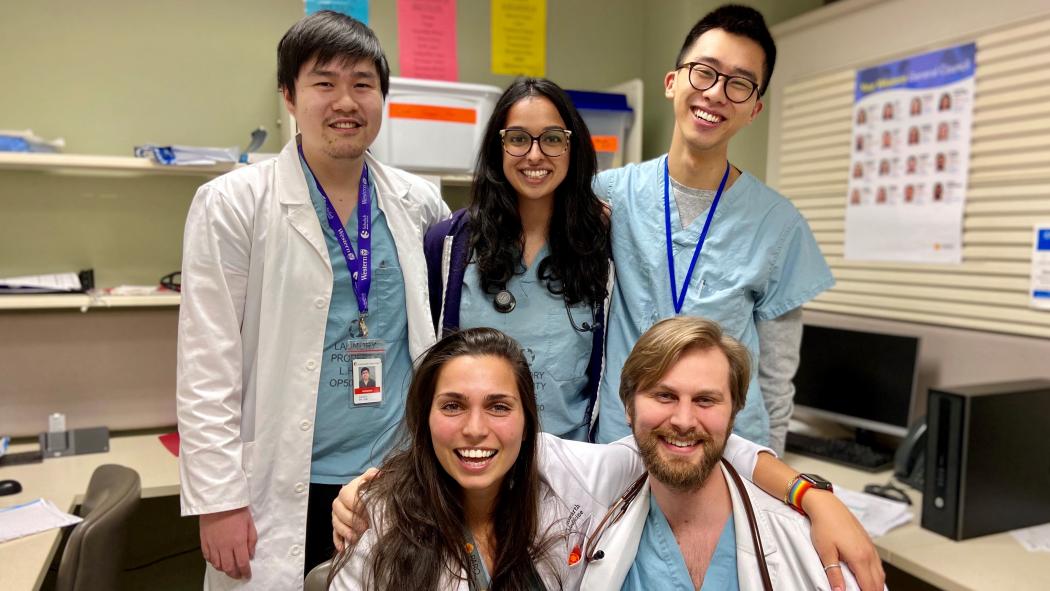 February 10, 2020
Each February, Resident Awareness Week is celebrated across Canada in appreciation for the role of medical residents in the delivery of care. This year's recognition week takes place February 10-14.
The week serves as an opportunity to raise awareness of who medical residents are and acknowledge the critical role these physicians play as health-care providers and their commitment to quality care for patients.
Within London's hospitals (including St. Joseph's Health Care London), there are currently 739 residents working in 16 departments and 70 sub-specialties.
"As a part of our frontline patient-centred teams, resident doctors are teachers, trainees, clinicians and researchers. Many also sit on hospital committees providing input on improvements to quality of care for patients and families, the overall postgraduate training experience, ePractice workflows and technology, and more." Explains Dr Lois Champion, Integrated Director of Medical Education.
Beyond London's hospitals, residents provide care throughout the region in both urban and rural communities.
LHSC would like to recognize and thank our residents for their dedication, achievements and tremendous contributions to excellence in care across our organization.