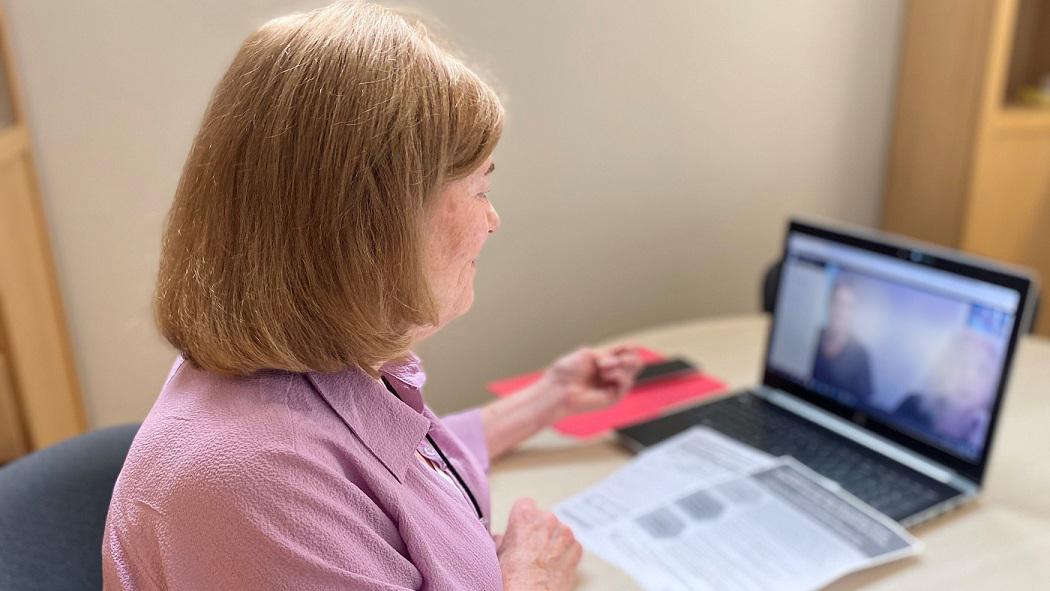 August 14, 2020
Children's Hospital at London Health Sciences Centre (LHSC), and the London Family Court Clinic (LFCC) have partnered to provide pilot access to an innovative service that helps separated parents make informed COVID-19 health-related decisions for their child/ren.
"We are so pleased to have the value of our unique Shared Decision Making service recognized by the London Family Court Clinic," says Dr. Craig Campbell, Interim Chair of Paediatrics at Children's Hospital at LHSC. "We have been exploring ways to expand our expertise beyond supporting patients and families facing difficult health choices within the hospital, and so we are excited to provide this model of support in the community. Establishing this partnership to facilitate shared parenting decisions that are related to COVID-19 was a natural fit."
Shared Decision Making is the process where health professionals and families collaborate on medical decision-making with a more structured method that takes into account both the best evidence and family's values and preferences. Health-related decisions can affect the overall well-being and quality of life of both the child and their family members, and shared decision making has been shown to reduce the stressors that often accompany medical decisions.
The decision coaching provided by Children's Hospital at LHSC is particularly innovative because it involves decision support from a decision coach who is not part of the treating health team, so has no affiliation with the parties that are trying to reach a determination. This addresses a gap that is present in models where only those already connected to the parties are involved in the decision coaching.
"The unbiased coaching aspect is what really makes this model so unique," says Bonnie Wooten, Project Lead, Shared Decision Making program at Children's Hospital at LHSC. "For separated parents, guidance from an impartial individual becomes all the more valuable because the support is uninfluenced by any relationship history and is entirely based on what is in the best interest of the child at that particular moment in time."
The COVID-19 pandemic has introduced a new layer of complication and concern for all parents, and that can intensify for separated parents as the decisions around managing transitions and sharing time with parents across two households and their related social circles may become a source of conflict.
"How each parent will view the safety and health risks of the virus can vary and having access to neutral guidance and problem-solving strategies that can help them come to a mutual agreement is really beneficial," says Dr. Kimberly Harris, Assistant Executive Director of the London Family Court Clinic. "The partnership with Children's Hospital is another value-added service we can offer to our families as they navigate through the unique challenges of a co-parenting relationship."
Under the partnership, the LFCC will be responsible for initial screening of cases to make sure that they are appropriate for this service rather than other formal clinical or court interventions. LFCC will then streamline the issue to be referred to the decision-coach. Children's Hospital will provide a decision coach to deliver the virtual consultations to referred parents.
While the Shared Decision Making program at Children's Hospital was initially made possible through the generosity of our Children's Health Foundation, the partnership between Children's Hospital and LFCC is supported by the Government of Canada's Emergency Community Support Fund and London Community Foundation.
More information about the Shared Decision Making program at Children's is available online.
To make a referral, please contact LFCC at 519.870.5922 or services@lfcc.on.ca.