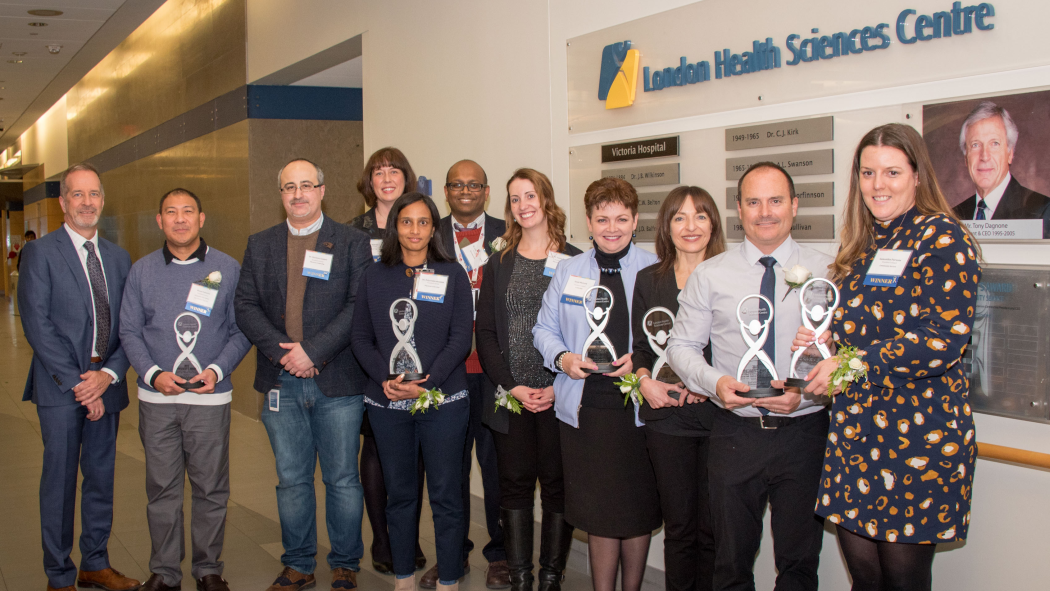 At a special ceremony and reception on Dec. 13, LHSC's President and CEO Dr. Paul Woods and Board Chair Amy Walby recognized 27 nominees and awarded six recipients, including one team, with a 2019 President's Award.
"I am thrilled to recognize and celebrate the excellent people at LHSC who are recipients of a 2019 President's Award. These individuals, whose consistent commitment to our values, leadership and innovation are making a positive difference for our colleagues, patients, and community," says Dr. Woods. "I am honoured to offer my sincere congratulations to each of this year's President's Award nominees and recipients."
Now in its thirteenth year, the President's Award Program at LHSC celebrates staff, physicians and volunteers in a number of categories. This year the following awards were presented:
Each award recipient received a stainless steel statue, and their names or team names now appear on the perpetual plaques located in the President's Gallery at Victoria and University hospitals.
View photos from the event on our Facebook album.