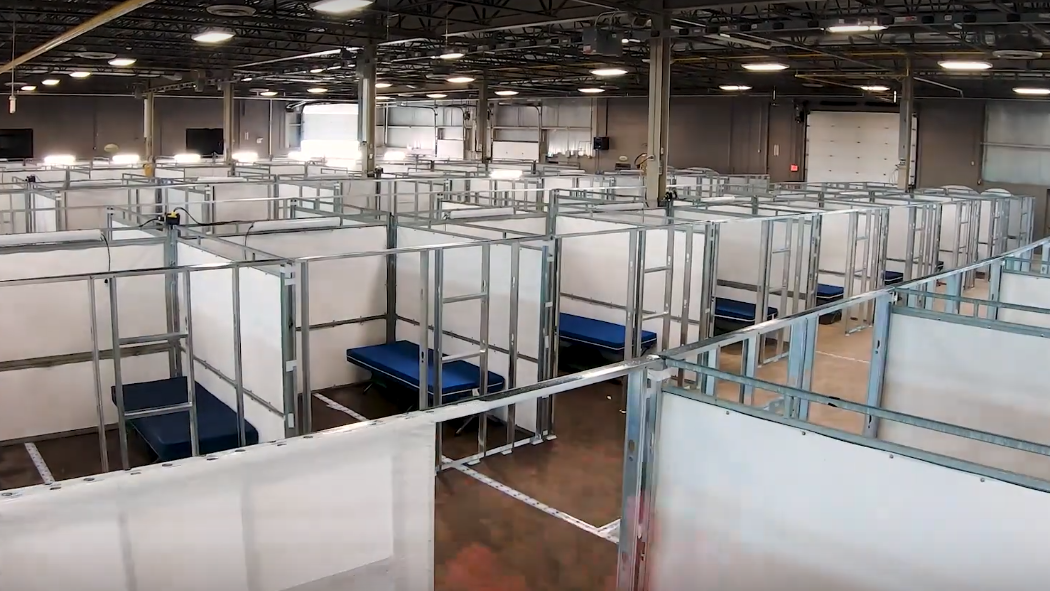 April 9, 2020
As London Health Sciences Centre (LHSC) continues to prepare for a potential influx of patients requiring care for COVID-19, work has begun to transform the Western Fair District Agriplex into a temporary off-site hospital. This work is being undertaken in partnership with the Western Fair District and the City of London and is part of the south west Ontario region's pandemic response plan.
The off-site hospital will be managed by LHSC. The facility is being prepared for readiness, however, it will activate only if and when the need arises.
If required, this off-site hospital will be an extension of LHSC and will have the supplies, equipment and technology that staff and physicians require to care for patients, including seamless access to basic lab testing, ultrasound and x-ray capabilities. The initial plan is for this facility to be used as a step-down unit for patients who are recovering from COVID-19, but not yet well enough to be discharged home.
LHSC is readying a 144-bed unit with the ability to expand the facility to 500 beds. These additional beds - which would be located in a separate section of the facility – could expand to include other patient groups as needed and determined by LHSC's pandemic response.