November 9, 2016

Medical simulation allows health-care workers to test their skills in improvised and controlled scenarios with the use of advance technologies, such as realistic mannequins.
The simulation program at CSTAR (Canadian Surgical Technologies & Advanced Robotics) was recently awarded accreditation from the Royal College of Physicians and Surgeons of Canada. This Royal College certification followed a rigorous peer-reviewed process that measured CSTAR's ability to meet the highest standards in administration, education and ethics.
"CSTAR is very proud to be the first simulation centre in southwestern Ontario to be accredited by the Royal College. This recognition is validation of LHSC's commitment to improving patient outcomes through the quality of service that its institutional simulation program, CSTAR, provides," says Dr. Christopher Schlachta, Medical Director of CSTAR.
The purpose-built simulation rooms at CSTAR include adjoining instructor viewing rooms, fully equipped with video and audio recording capabilities. There have been 20 departments who have designed and run simulation programs in this space, improving the training experience for their staff. Some of these programs include central nursing orientation, trauma, the Emergency Department, critical care, and anesthesia.
Dr. Schlachta and Phil Hunt, Director of CSTAR, represented CSTAR at the Royal College's 2016 Simulation Summit in October where the organization was presented with its official accreditation certificate.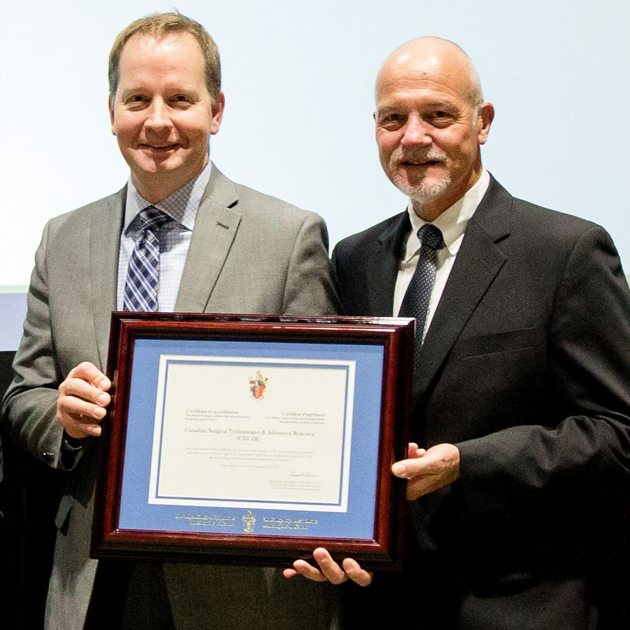 Dr. Chris Schlachta (left), Medical Director of CSTAR, and Phil Hunt, Director of CSTAR, receive the simulation accreditation certificate at the Royal College's 2016 Simulation Summit in October.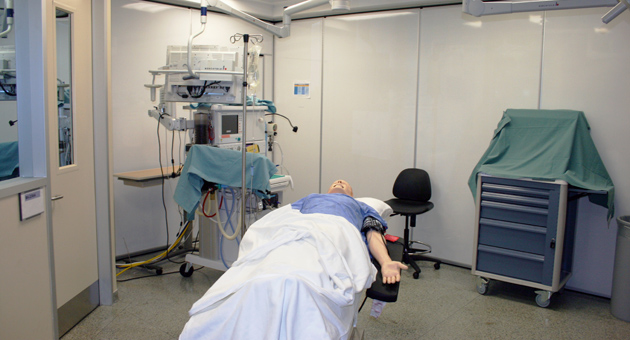 The simulation room in CSTAR has a realistic mannequin that staff and physicians can use for training during controlled and designed simulation exercises.