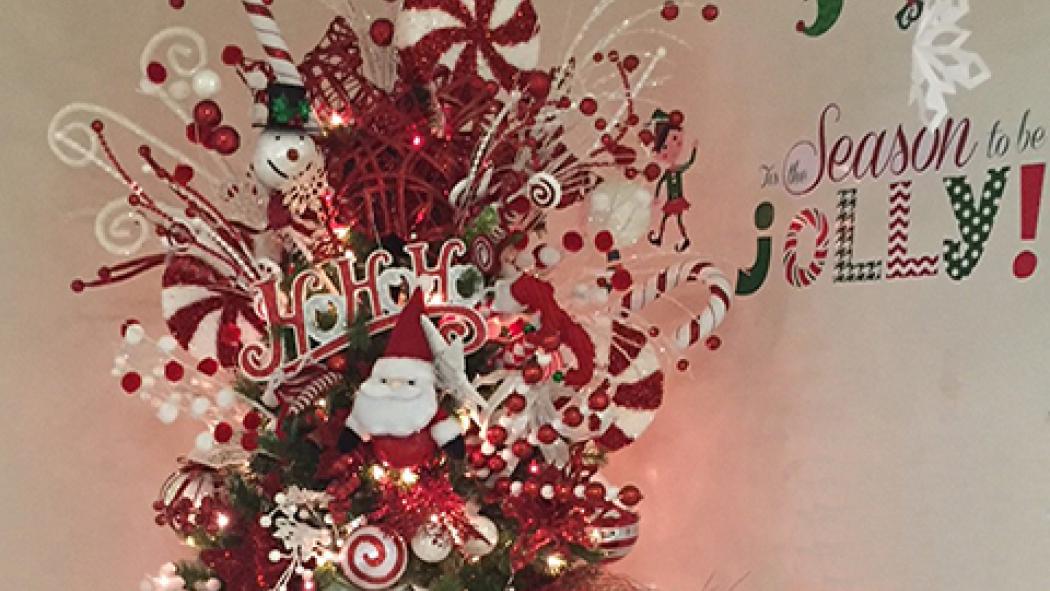 Once again this year, Donna Yundt has kept her tradition of bringing three specially-decorated trees to the paediatric inpatient unit at Children's Hospital. She has done so each year since 2009 when her son Baydon, now 22, was a patient himself over Christmas.
Each tree is different every year, with changing themes and colours. Yundt admits to a sizeable collection of ornaments at her home; somewhere from 25-30 bins. Each tree at Children's Hospital uses about three bins. The trees, with their individual colours and themes, are different every year. This year the themes include a candy cane tree, a giant snowman winter wonderland, and the main feature Grinch tree!
To see more photos of the festive trees, visit our Facebook Album.