August 10 , 2012
As part of the London Health Sciences Centre and the Thames Valley Family Health Team, the Byron and Victoria Family Medical Centers provide a comprehensive, interdisciplinary approach to primary health care. The team includes 14 physicians, as well as registered nurses, reception clerks, a chart management clerk, a supply clerk, a nurse practitioner, a public health nurse, a psychiatrist, a psychologist, a social worker, a coordinator and medical residents.

Last summer, the Continuous Quality Improvement Council (CQI) from the Family Medical Centers initiated a project to improve access for their patients. The CQI councils were established by Professional Scholarly Practice to empower front-line staff through shared governance models and the implementation and actualization of CQI throughout the organization.

The goal Family Medical Centres was an ambitious one, to offer patients same day appointments with their primary care provider. The objectives of the project included: improve patient satisfaction; reduce no-show rates; balance supply and demand to improve work balance of the physicians, nurses, and reception staff; and reduce patient presentation to the Emergency Department and Walk-in Clinics.

By the end of year, the Family Medical Centers achieved their goal of patients accessing their primary care provider the same day. In addition the Family Medical Centres saw a reduction in the missed appointment rates and an improved supply and demand work balance. Information on Emergency Department and Walk-in Clinic visits will be reviewed in the coming months. An increased in visit capacity has also been identified with the new scheduling process and the Family Medical Centres are currently investigating this data as it may lead to an opportunity to add additional patients to the practices.

"I am extremely proud of all of the efforts of the team on this CQI project", said Deborah Wiseman, Coordinator, Byron and Victoria Family Medical Centres, Sleep Lab, Ambulatory Care. "Everyone worked very hard to make this a success and continue to refine and revisit along the way which enables us to maintain our successes and spread the gains or look for additional improvements in process. "

The success of this CQI initiative was published in Health Quality Ontario Quality Monitor 2012 in July 2012. To read more about how they achieved their success view the document http://www.ohqc.ca/en/yearlyreport.html.

This is only one of the over 96 initiatives that have grown out of CQI councils. The CQI councils enable people at the point of care, who have the specific knowledge of the issues and the solutions, to implement the changes necessary to increase the quality and safety of care delivery. This is only one of the over 96 initiatives that have grown out of the CQI councils at LHSC.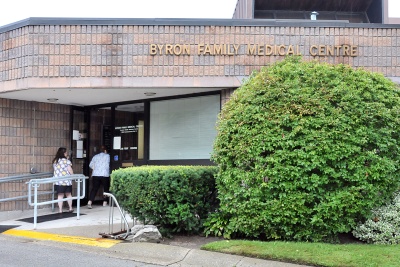 Byron Family Medical Centre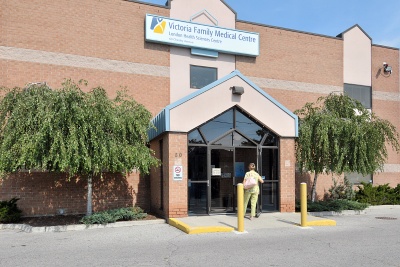 Victoria Family Medical Centre