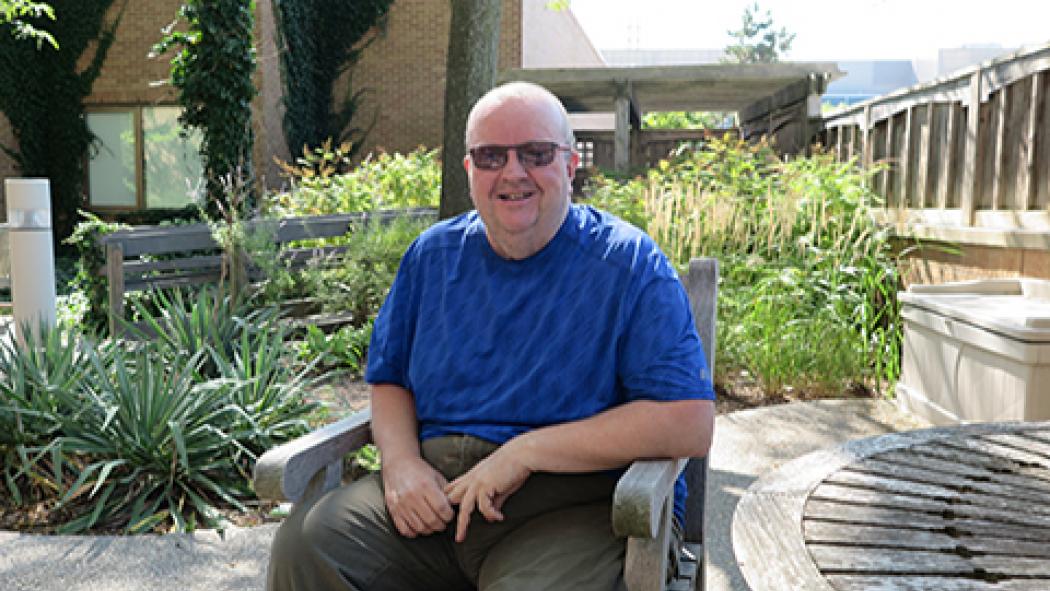 Allan Campbell's story is an illustration of how quick access to the stroke care system and smooth transfers through the acute care, recovery and rehabilitation process can reduce the effects of a devastating stroke, and help patients back to the most productive and normalized life possible.
Like any other night, Allan Campbell went to bed after a long day's work. Little did he know that at 11:45 p.m., his life would change. Campbell woke up unable to walk or communicate after suffering from a devastating stroke.
"I thought I was going to die," says Campbell. "I was pretty sure this might be the end."
Campbell managed to pull himself up into a sitting position on the side of his bed, but while attempting to make his way to the bathroom - he collapsed onto the floor. His wife, Sharon, who was startled by the noise, immediately called 911. Paramedics quickly transported 54-year-old Campbell to, London Health Science Centre's (LHSC) Emergency Department at University Hospital (UH). Once there, he was taken to the Acute Stroke Unit on the seventh floor.
University Hospital is the Southwestern Ontario Stroke Network (SWOSN)'s Regional Stroke Centre, one of 11 centres across Ontario, providing specialized stroke prevention and care.
Initially on a feeding tube and still unable to communicate, Campbell began his journey of recovery supported by a team of dedicated staff. He was soon able to bear weight and use the therapy bars, regaining both his strength and independence. After weeks of hard work, Campbell was even able to attend his niece's wedding. Seeing her walk down the aisle still stirs up emotions.
"I am very grateful for the outstanding staff at LHSC and the care I received. I really felt they took a genuine interest in my recovery," says a teary Campbell. "They went above and beyond what they were asked to do."
After seven weeks of acute care at LHSC, Campbell was transitioned to the Stroke Rehabilitation Program at St. Joseph's Health Care London's Parkwood Institute, which provides intensive rehabilitation services to patients recovering from stroke and/or neurological conditions. There, staff prepared Campbell and his family caregivers for his reintegration to home and community.
"They had me walking three to four times a day over a 45-minute period," says Campbell. "They taught me how to slide from my wheelchair into my bed and into my car – things I never thought I would be able to do again."
Campbell was able to return home a few months later with the help of Parkwood Institute's Community Stroke Rehabilitation Team (CSRT), which partners with the South West Local Health Integration Network, Home and Community Care and primary care providers to ensure stroke survivors receive individualized therapy and care in a variety of settings – including their own home.
Campbell has come a long way emotionally and physically since that devastating night. Over five months, he regained his ability to swallow, to speak and to walk with the assistance of a walker and is even planning to return to work on a part-time basis.
"They really did give me my life back," says Campbell of the care he received. "You really have to trust the process and the staff from the hospitals. They know what they are doing – listen to their expertise - and you will see the results."