November 7, 2014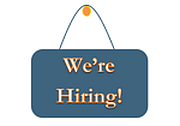 We are currently recruiting for a Full-Time User Support Analyst to join our Human Resources Information Systems team. The HRIS team works collaboratively with Human Resources staff and organizational leadership to provide them with software information, support, and expertise.
The successful candidate will be responsible for designing and customizing reports to support reporting needs and decision making tools throughout the organization. They will also have the opportunity to participate in the analysis, design and implementation of new software – including time-entry and scheduling software packages - and will provide support to system users post-implementation.
We are seeking candidates who possess advanced experience with information technology. If this position interests you, we encourage you to visit the LHSC Careers site and apply today!