October 27, 2015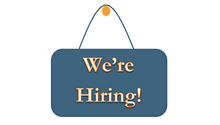 We are currently recruiting for two temporary Genetic Counsellors to join our team! Our preferred candidate holds a Masters Degree in Genetic Counselling from an accredited university as well as one year previous genetic counselling experience in a clinical setting. If you meet these qualifications, we want to hear from you!
London Health Sciences Centre is currently recruiting for 2 Temporary Genetic Counsellors to join the Medical Genetics Program of Southwestern Ontario.  Our program is a full scope Genetics clinic providing a range of services that includes prenatal, newborn screening, general, paediatric, metabolic and cancer Genetics. This opportunity provides delivery of a care model that includes co-counsel and independent counsel with patients as well as opportunities to participate in research.
The Genetic Counsellor is responsible for providing individuals and families with information on the nature, inheritance and implications of genetic disorders to help them make informed medical and personal decisions.  Genetic Counsellors help people understand and adapt to the medical, psychological and familial implications of how genetics contributes to disease.
If you are interested in learning more about this exciting opportunity or if it may be suitable for someone you know, please visit the posting on LHSC's Careers Website and apply today!