October 16, 2014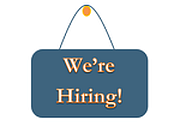 Did you know that LHSC's Victoria Hospital state-of-the-art Power Plant is unique in Canadian Healthcare, producing 11 MW of electrical energy and 150,000 lbs/hour of steam energy at a lower cost and carbon footprint than the power provided by local utility companies?
We are currently searching for a resilient, relationship-oriented candidate to lead our dynamic Power Plant team as Manager, Power Plant & Chief Operating Engineer. We are looking for someone who holds a 1st Class Stationary Engineer Certificate, has a proven track record of providing exceptional customer service and a strong sense of collaboration, and can effectively lead a team of Engineers and other staff.
If we are describing you or someone you know, please visit the posting on LHSC's Careers Website and apply today!