March 23, 2015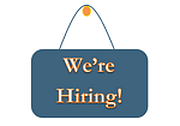 London Health Sciences Centre is currently recruiting for a full-time Medical Photographer to join the Visual Services team. Reporting to the Coordinator, Corporate Customer Service, the successful applicant will work closely with patients and staff to provide photographic services for medical, educational, and research purposes.
The role of Medical Photographer will also have the opportunity to collaborate with other key stakeholders and staff to support publicity, communications, and marketing initiatives of the hospital.
The ideal candidate will have previous experience in the medical field, and possess advanced photo editing skills. Excellent written and communication skills and the ability to build rapport with patients and subjects would also be an asset! This role will be responsible for maintaining the storage of indexed records and archived photographs.
This is an exciting opportunity for someone who is looking to work closely with our staff and patients to utilize and showcase their talent and passion for photography. If this posting interests you or may be of interest to someone you know, visit the posting on LHSC's Careers Website and apply today!