January 21, 2015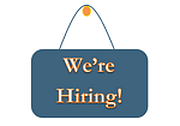 London Health Sciences Centre is currently recruiting for a Nurse Practitioner (NP) for the London Regional Cancer Program (LRCP). As a world-class cancer care facility, the LRCP has been providing the highest quality care to patients and their families from across the region of Southwestern Ontario for more than 50 years.
In this role, the NP will provide comprehensive patient care using advanced assessment skills and a sound knowledge of clinical therapeutics. The successful applicant will provide indirect patient care services to support patient care, promote professional education, and share their advanced knowledge through research and scholarly activities.
If you would like to provide exceptional care to our patients through the understanding and commitment to Patient and Family Centred care principles, we want to meet you! Please visit the posting on LHSC's Careers Website and apply today.