February 5, 2015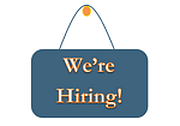 London Health Sciences Centre is currently recruiting for a Nutrition Assistant to join the Patient Food Services team. Serving an average of 850 patients three times per day requires adaptable, organized, and flexible staff. Reporting to the Manager of Food Services, the Nutrition Assistant will be responsible for maintaining our organization's high standards for food quality and safety, while providing nutritious and timely meals to our patients.
Ideally, the successful candidate will have a strong knowledge of food sciences and HACCP protocols, therapeutic nutrition, food service computer applications, and hospital food service operations. Previous food services experience within an acute care setting would be considered an asset. A major focus for this position is to anticipate and address our patient's nutritional needs with quality food and service.
In this role, the Nutrition Assistant will also have the opportunity to coach, facilitate, and train staff members and contribute to their development. If you possess excellent communication skills and are confident that you can successfully balance competing demands in a busy, dynamic health care environment, apply today!