January 8, 2015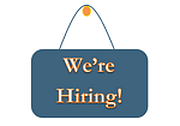 London Health Sciences Centre is currently recruiting for Casual Pharmacy Technicians. The Pharmacy Technician is responsible for the technical aspects of drug distribution within their functional area. This includes preparing sterile and non-sterile extemporaneous products, entering drug orders into the computer, packaging products, purchasing drugs, customer relations, processing prescriptions, billing and reconciliation, narcotic inventory control, drug studies and liaising with nursing staff on the patient care units. The Pharmacy Technician checks prescription in compliance with regulations for Registered Pharmacy Technicians.
At LHSC, you will be part of a team working in a fast paced environment with many opportunities to expand your knowledge. We are looking for candidates who bring with them a high degree of accuracy and attention to detail, excellent customer service skills, and a willingness to continually learn and collaborate. If you are a graduate of a Pharmacy Technician Program at the post-secondary level and are registered as a Pharmacy Technician with the Ontario College of Pharmacists, this may be the job for you!
For more information, visit the posting on LHSC's Careers Website and apply today!