November 18, 2014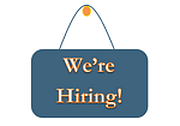 As a Registered Dietitian within the Children's Care Program, you will be responsible for the nutritional management of both inpatients and outpatients in the Program.  This position reports to the Program Manager for administrative issues and the Manager of Clinical Nutrition Practice for professional practice issues.
Primary responsibilities include the assessment of nutritional status/nutritional needs, as well as the development, implementation and evaluation of care plans to meet specified needs of patients.  The successful applicant will provide support to a variety of care areas including general inpatients < 1 year of age, paediatric critical care, and post-discharge nutrition clinics. To provide these services, you will collaborate with other health care providers and function as a key member of many interdisciplinary teams.
For more information, visit the posting on LHSC's Careers website and apply today!