October 10, 2014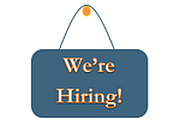 London Health Sciences Centre has a vacancy for a Regular Part-Time B Registered Nurse in Occupational Health & Safety. This unique position is accountable for the delivery of primary care services and the coordination of employee-focused health and safety programs. The successful candidate will work within a multi-disciplinary team that is collectively responsible for the delivery of comprehensive occupational health and safety services.  In this position, you will also work closely with other RNs, RPNs, Occupational Health Physicians, Physiotherapist, Safety Analysts and participate in an active flu campaign. The shifts are between 0700 and 2000 hours.
With the position's focus on Occupational Health and Safety, this position will require you to have education, experience and knowledge in all aspects of this area. You'll be servicing a large employee base, including assistance with rehabilitation and return to work processes. 
If you love working with people and have a passion for health and safety, this is a great opportunity for you. Apply now!