January 23, 2015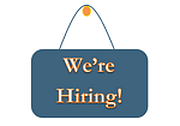 We are currently recruiting for a registered nurse in our Multi-Organ Transplant Unit (MOTU). The MOTU is one of the leading transplant programs in Canada, performing about 160 transplants annually. Almost 5,000 Canadians have received transplants, including heart, kidney, kidney-pancreas, liver, and multi-organ transplantation through this program.
The MOTU is a 12 bed, Level 2 critical care unit that provided total patient care Pre and Post Liver, Kidney, Heart, Pancreas and Multi-organ transplants. This care includes oxygen therapy including BiPAP cardiac monitoring, hemodynamic monitoring, pacemakers, extensive special transplant related teaching pre and post-transplant and the recently developed Left Ventricular Assist Device (LVAD) Program.
MOTU also supports and participates in ongoing research, quality improvement and multidisciplinary activities, which gives way to many learning and growth opportunities for the successful candidate and their team.
For more information, visit the posting on LHSC's Careers Website and apply today!