January 14, 2015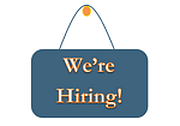 London Health Sciences Centre is currently recruiting experienced Registered Nurses for the Adam Linton Dialysis Unit (ALU) to provide exceptional care to our patients. This unit is renowned for proactively supporting professional development through a number of initiatives and opportunities.
The ALU is a 35 station hemodialysis care unit that cares for both adult and pediatric patients in a teaching facility environment. Care is provided by a multidisciplinary team of professional health care providers, and is directed by our dedicated group of Nephrologists.
In addition to a desirable schedule, working in the ALU provides staff with an opportunity to interact and learn from a unique patient population and actively participate in the continuum of care for specialized patient needs. As an identified teaching hospital, LHSC provides Dialysis Nurses with a comprehensive orientation program to ensure successful integration into the Renal Dialysis team.
If this posting interests you or may be suitable for someone you know, please visit the posting on LHSC's Careers Website and apply today!