October 3, 2014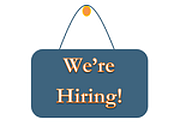 The ICU is comprised of two units: the Medical-Surgical ICU (MSICU) which has 25 beds and the Cardiac Surgery Recovery Unit (CSRU) which has 14 beds. The MSICU is a level three critical care unit that specializes in the care of various patient populations including neurosurgical and transplant patients. The CSRU specializes in the post-operative care of patients who have had cardiovascular surgery such as bypass, valve replacements and heart transplants.
Together, the MSICU and CSRU provide exemplary continuous care of all critically ill patients who require intensive technological, pharmacological, nursing and medical support. As an identified teaching hospital, LHSC provides ICU nurses with a comprehensive critical care orientation program to ensure successful integration into the ICU team. The ICU supports and participates in ongoing research, quality improvement and multidisciplinary activities, so this role will offer many opportunities to learn.
If this posting interests you or may be suitable for someone you know, please visit the posting on LHSC's Careers Website and apply today!