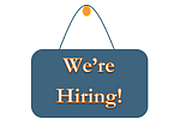 Do you have a working knowledge of the Occupational Health & Safety Act and Regulations? Would you like to further your experience and training? If so, we have a great opportunity for you!
We are currently recruiting for a Temporary Full-Time Safety Assistant. Apply today.
The Safety Assistant will identify and assess confined spaces, such as air handling units, manholes, sump pits, sewer pits, and tunnels that need to be assessed. They will be provided with confined space training which will build the competency to identify the hazards that may exist in the spaces. This will require visiting each confined and restricted space to gather information about it, including taking pictures of the space.

Learn more about working at London Health Sciences Centre.