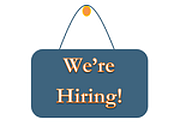 We are currently recruiting for a Full-Time Software Developer to join our Business Solutions team. The Business Solutions team works collaboratively with corporate service areas of the organization to provide them with technology support, service and expertise. These areas include Human Resources, Finance, Procurement, Decision Support, and Communications among others.
The successful candidate will generate, code, test, and support new software, as well as develop enhancements for existing software applications and interfaces supported by the hospital. This position will work with ITS project leaders, software analysts, end-users and vendors to understand challenges with supported software, assist in developing specifications to resolve them, and will follow through with the development, testing, and implementation of solutions.  
We are looking for candidates with excellent technical and programming skills, and familiarity with relational databases, Data Transport, System administrator tasks and markup language. If this posting interests you or may be suitable for someone you know, please visit the posting on LHSC's Careers Website and apply today!