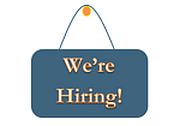 The Facilities Management team at LHSC manages over three million square feet of facilities on three principal sites: Victoria Hospital, South Street Annex and University Hospital. Our objective is to continuously enhance, maintain and sustain high quality facilities and a healthy environment through leadership in energy stewardship and environmental sustainability so patients, staff and visitors can thrive in a safe and innovative environment.
We are currently recruiting for a Full-Time Steamfitter who will be responsible for the safe and adequate distribution of the steam and other process piping systems. This encompasses the installation, maintenance, repair and monitoring of each system and associated equipment. If you are a motivated self-starter with a willingness to learn and hold a current Steamfitters Certificate of Qualification with at least 4 years of mechanical and/or industrial steamfitting experience - this may be the job for you!
If this posting interests you or may be suitable for someone you know, please visit the posting on LHSC's Careers Website and apply today! Application deadline is August 22, 2014.
Learn more about working at London Health Sciences Centre.