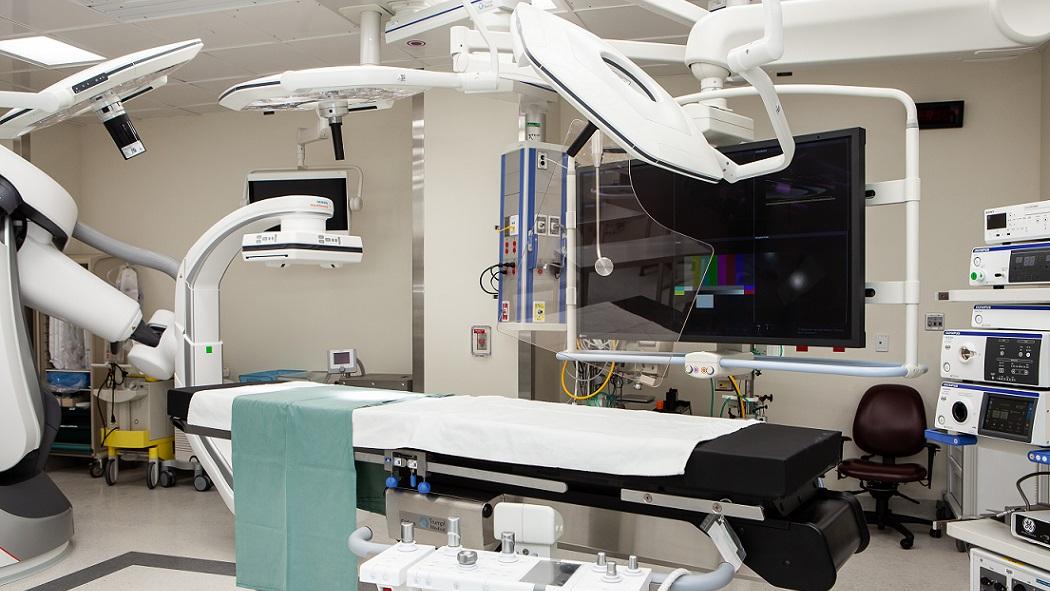 September 28, 2020
In March, surgical teams at London Health Sciences Centre (LHSC) began performing cardiac surgeries in its new donor funded state-of-the-art Cardiac Hybrid Operating Room (OR) at University Hospital.
The hybrid OR brings together advanced life-saving surgical facilities with the resources of a next generation cardiac catheterization lab allowing surgeons to perform advanced surgeries on complicated cases in a more efficient way.
"The hybrid OR is a game changer. We redesigned the space, and added leading-edge technology that enables us to push forward with ground breaking, innovative care," said Dr. Michael Chu, Chair/Chief, Cardiac Surgery, LHSC. "With this technology, we can offer our patients a much broader array of procedures with superior image guidance that enables us to perform less invasive operations, that are more efficient with faster recovery and better patient outcomes."
The combined facilities of a hybrid OR allows our team the ability to perform interventional and surgical procedures at the same time and accommodates various types of cardiovascular interventions including bypass, stents, hybrid procedures and transplantations. This saves patients the burden of undergoing separate procedures with separate recovery periods and allows for less time spent in recovery at the hospital and less risk of infection.
"LHSC serves a wide range of patients with cardiac disease across Southwestern Ontario," says Cathy Vandersluis, Vice President, Clinical Services. "Being at the forefront of emerging technologies and techniques enables collaboration between diagnostic imaging teams and surgeons, advancing cardiac patient care and increasing efficiencies for heart patients at LHSC and in our region."
Some of the advanced technologies available in the hybrid OR include Hillrom's TruHybrid System® which optimizes patient positioning for imaging, and Siemens' ARTIS pheno which is a 3D angiography system for individualized planning before surgery, guidance during surgery and assessment immediately following surgery. Its robotic C-arm can overcome imaging challenges related to the size or weight of the patient, and their condition.
"The advanced technology purchased for the hybrid OR is only made possible through the generous donors in our community," said John MacFarlane, President and CEO, London Health Sciences Foundation. "We are so grateful to our community for stepping forward and providing the much-needed support to make this project happen."
"Without the generosity of donors through London Health Sciences Foundation we would not have access to this cutting-edge technology and patients would not be able to benefit from the world class level of care we are able to provide with it," says Dr. Chu. "Personally, the advanced imaging capabilities is one of my favourite aspects of this OR. The superior imaging quality is unparalleled leading to more accurate guidance and safer surgery."