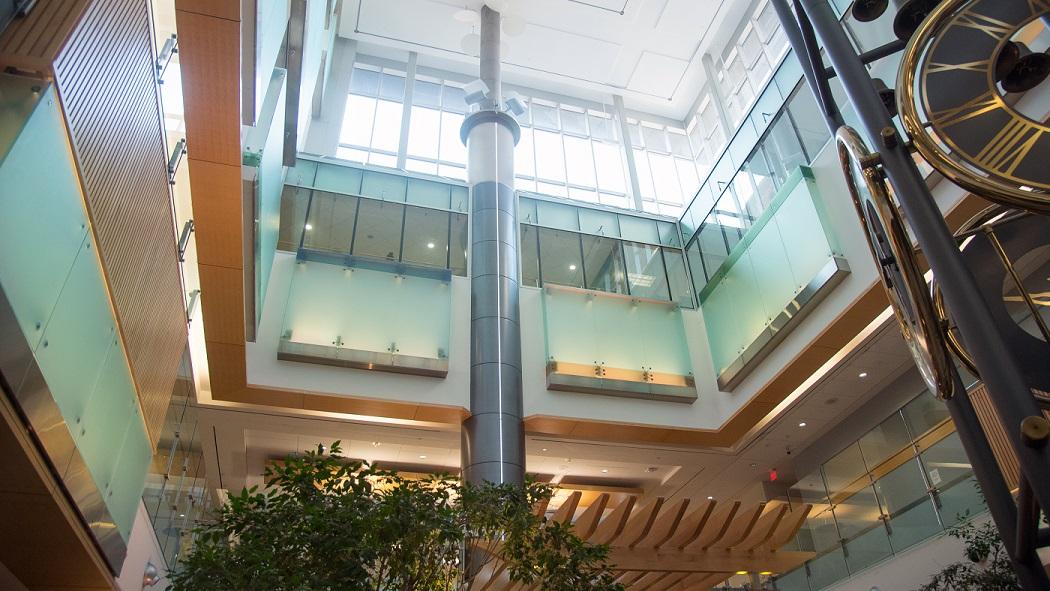 July 5, 2021
On July 5, Parachute will be celebrating their 5th annual National Injury Prevention Day (NIPD). London Health Sciences Centre will be marking NIPD by lighting its Victoria Hospital B-Tower interior atrium green. LHSC, among other major landmarks across Canada, such as the CN Tower, the Peace Bridge, Calgary Tower, and many more, will join the awareness campaign by lighting their structures green.
NIPD has a primary goal of shining a light on the potential lost due to preventable Injuries, and the potential to change outcomes to ensure Canadians live long lives to the fullest. Preventable injuries kill more Canadian children than any disease, and more youth than all other causes combined. In fact, every day, 48 Canadians die and 634 are hospitalized because of injuries.
As the regional Lead Trauma Centre for Southwest Ontario, LHSC treats those most severely injured and often the injuries treated are both preventable and predictable. The summer is an especially busy time for the remarkable occurrence increase in the number of traumatic injuries.
Over the course of summer 2020, LHSC treated a total of 349 patients for traumatic injuries:
16% of these were paediatric patients, and of these patients, 81% were male
84% of patients were adults, with 74% of these adults being male.
The leading cause of these traumatic injuries seen at LHSC were motor vehicle crashes (MVCs) and falls for our adult patient population. However, the most common cause of injury for our paediatric population was recreational vehicles followed by MVCs and falls.
Although there have been improvements in the area of injury prevention, there's still more work to do by investing in advocacy, proven preventative measures and research to prevent these devastating injuries and deaths in Canada.