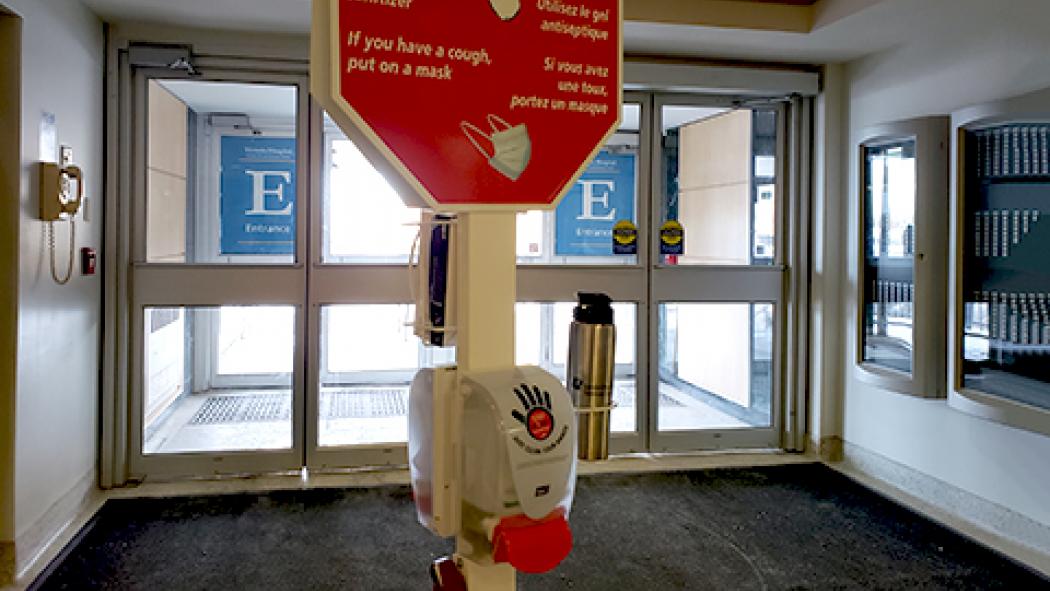 January 11, 2019
Influenza activity is monitored at both the national and local level. It has been reported that influenza activity and the number of influenza-associated hospitalizations, particularly in the paediatric population, are increasing. Influenza A is the most common influenza virus circulating in Canada, and the majority of the strains are H1N1. The Middlesex London Health Unit (MLHU) advises that the influenza season is underway in our community and is encouraging residents to get their flu shot if they haven't already done so.
There are a number of measures within the hospital that protect staff, patients and visitors during Acute Respiratory Infection (ARI) season. Hand hygiene, as always, is essential in preventing the spread of infections. You may have noticed new hand hygiene stations at hospital entrances. The new stop signs provide instructions, in French and English, to clean hands and put on a mask if you have a cough. They also include a cup and bag holder to facilitate hand washing. Other practices to prevent the spread of infections include: practicing proper respiratory etiquette and wearing a mask if you have a cough or cold symptoms, and staying home if you are feeling unwell.
We encourage anyone entering or leaving the hospital to stop and sanitize your hands every time to prevent the spread of infection during influenza season, and throughout the year.