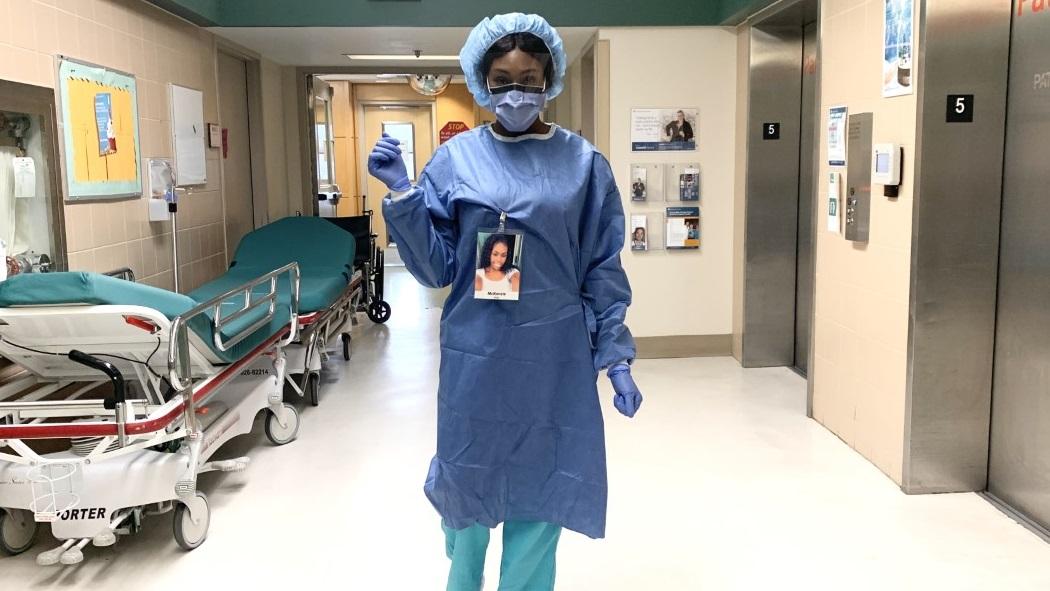 McKenzie Johnson is a PSW who is seeing the positive impact of the large ID badges.
May 28, 2020
The current pandemic means staff are wearing full personal protective equipment (PPE) when they are working with colleagues and providing care to patients. This can be unsettling for patients, and staff and physicians as well. To address this, the LHSC Patient Engagement team is creating large ID Badges for staff and physicians to clip on the outside of their PPE. They are helping add a smile to each interaction.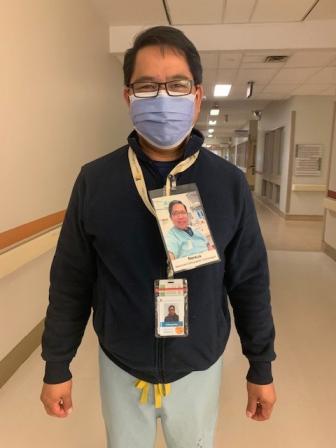 The idea for the badges came from social media and staff requests. "We also heard from patients and families how scary it is to have people fully gowned and masked coming into their rooms and talking to them," Jill Sangha, Manager, Patient Experience explains. "We are hearing this initiative is bringing back the human factor." 

The large ID badges are roughly the size of a 4"x6" photo and feature staff and physicians smiling, in casual clothes. The official LHSC ID badges are much smaller in comparison and can be difficult to read at a distance. Like the official ID badges, the new badges include the individual's name and position.

McKenzie Johnson is one of the staff members who signed up. Her coordinator, Karen Goldrick sent out an email to the Personal Support Workers (PSWs) encouraging staff to order the badges. Johnson contacted Patient Engagement right away. 

As a PSW, Johnson works closely with both staff and patients. As a member of the PSW Resource Team since October, Johnson is not assigned to a particular unit, so having the large ID badge helps people recognize her when she's in full PPE. Her daily routine has her interacting frequently with patients to bring them food, wash them and help them get around. She also works closely with the nurses and physicians on the floor by providing support and stocking items like PPE. 

"The ID badges have been a great help, staff and patients know exactly who they're speaking to because it has our name and our role. There's no guessing."
Johnson notes how the current, consistent donning and doffing PPE, including universal masking is making it difficult to identify people, even colleagues. Her new large ID badge is helping change that. 
"I've gotten a lot of great feedback from both colleagues and patients. They see it right away. Patients love seeing the smiling photo."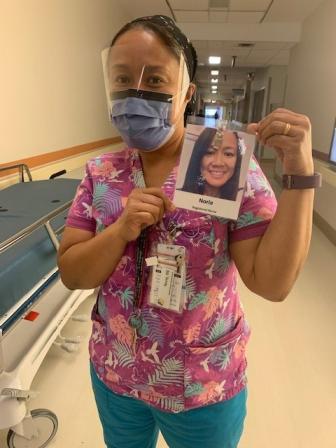 When creating the badges, the Patient Engagement team collaborated with Healthcare Material Management Service to ensure they would be compatible with the PPE currently in use, and with Infection Prevention and Control to ensure they would meet health and safety standards.  To ensure staff adhere to infection control protocols, the newer ID badges have the procedure for doffing and disinfecting the badge itself on the reverse side. 
Patient Engagement is helping staff members like Johnson overcome the challenges of COVID-19 and add a smile to the faces of her colleagues and patients.