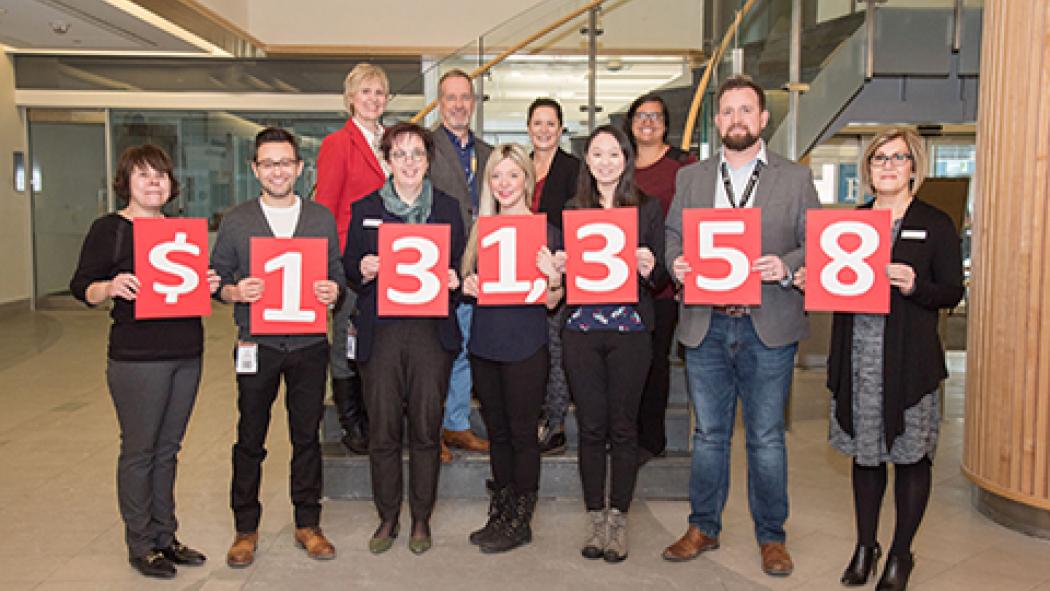 February 14, 2019
Yesterday morning, President and CEO Dr. Paul Woods, joined with LHSC's United Way committee in announcing that together, staff and physicians have raised $131,358 for the United Way Elgin Middlesex.
Along with the numerous fundraising activities that take place throughout the six week campaign, an integral component to the success of this effort each year is the continued increase in donations made through staff payroll deduction.
The United Way plays an important role in our region, helping to affect social change and improve the quality of life for our most vulnerable community members. LHSC's strong partnership with United Way is a true embodiment of our "Care Beyond Our Walls".
Because of LHSC's contribution, United Way is able to provide:
A full year of after school snacks and nutritional education for 307 children
A camp experience for 58 children
End of life in home support for 262 individuals
A full year of tutoring for 62 children with a learning disability giving them a base of essential literacy and math skills for lifelong learning.
Mental health support for 109 individuals
A full year of health and well-being programming for 377 seniors