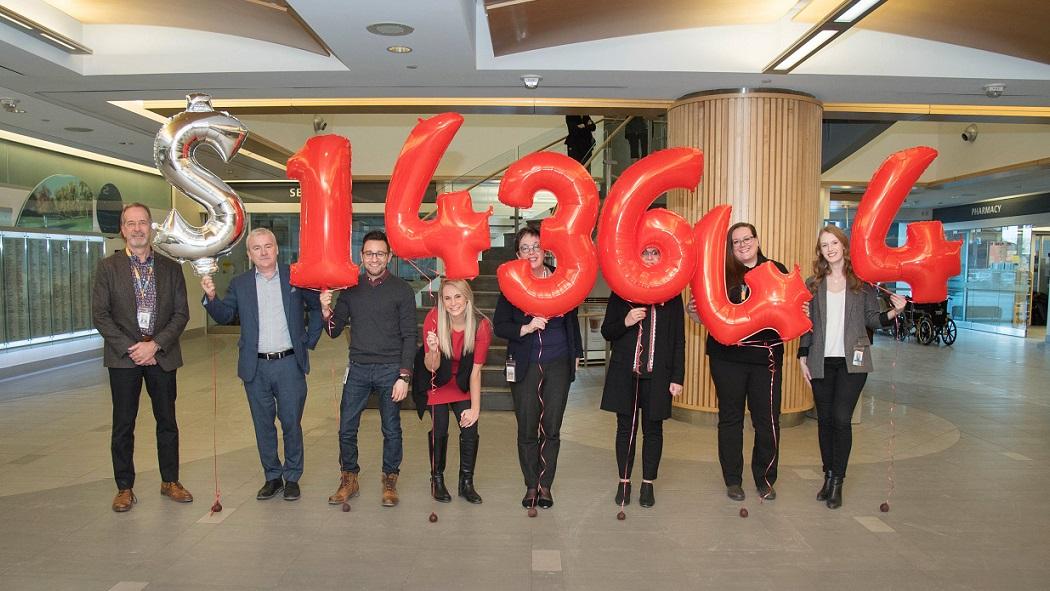 February 21, 2020
Thank you to all who supported this year's campaign!
Earlier today, President and CEO Dr. Paul Woods, joined with LHSC's United Way steering committee to announce that together during the 2019 campaign, staff and physicians have raised $143,644 for the United Way Elgin Middlesex.
Along with the many fundraising activities that take place throughout LHSC's six-week campaign, including the inaugural United Way Fall Bazaar, several raffles and department fundraisers, an integral component to the success of this effort each year is the continued increase in donations made through staff payroll donation.
The United Way plays an important role in our region, helping to affect social change and improve the quality of life for our most vulnerable community members. LHSC's strong partnership with United Way is a true embodiment of our "Care Beyond Our Walls".
Because of LHSC's contribution, United Way is able to provide:
253 children and youth in grades 4 to 12 access to educational programs to help them achieve their academic goals and future career plans
73 children and youth with disabilities access to inclusive camping which provides them with a 1:1 camper to staff ratio giving them the opportunity to participate and benefit from summer day camp programs
604 individuals and families with low income will be connected to and able to access needed services and supports
38 women experiencing homelessness or at risk of experiencing homelessness will be provided with short-term housing at a 21-bed facility that provides emergency, transitional and long-term housing for women in St. Thomas and Elgin County