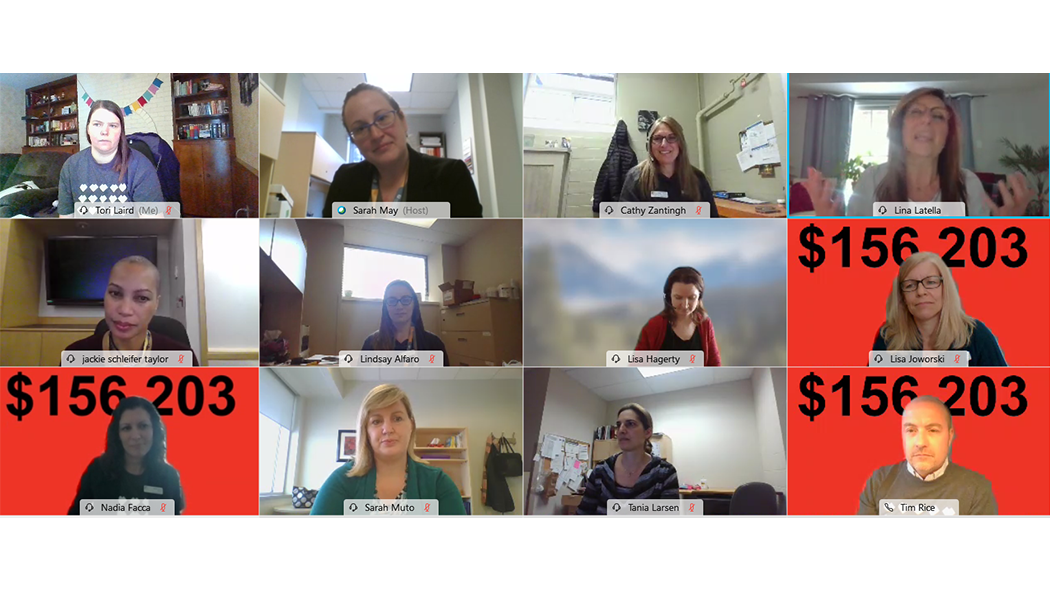 February 18, 2021
Thank you to all who supported this year's campaign!
Yesterday, Interim President and CEO Jackie Schleifer Taylor, joined with LHSC's United Way campaign committee to announce that together during the 2020 campaign, staff and physicians raised $156,203 for the United Way Elgin Middlesex.
This total represents the highest contribution LHSC has made to the United Way through our organizational campaign—an outstanding achievement, considering the pandemic-related challenges we were focused on addressing throughout the campaign. Thank you to our staff and physicians for the support they have shown to our community through their donations.
Along with the many fundraising activities that take place throughout LHSC's six-week campaign, including the record-setting online 50/50 raffle, modified StairClimb, photo contest and department fundraisers, an integral component to the success of this effort each year is the increase in donations made through payroll donation.
Because of LHSC's contribution, here are examples of what United Way is able to provide:
42 individuals with 12 sessions of personal counselling who are struggling with depression, anxiety, trauma or other challenges to their mental health.
270 youths in our community with survival kits including clothing, toiletries and food
24 families with a weekly healthy meal box, staff support and online cooking and connection sessions. Whole families participate learning food safety, nutrition and conversational skills. Each meal kit is enough for two family meals.
960 individuals access to a single-session of counselling at a walk-in clinic for effective treatment that is goal-oriented, solution focused and accessible
16 children with counselling whose family has experienced domestic violence
Technology and staffing support to implement Seniors-Centre-Without-Walls programming via telephone and digital platforms
Activity kits for low-income families in priority neighbourhoods
Additional meals, snacks, harm reduction items and other basic needs for the visitors of My Sisters' Place and the London Coffeehouse
24/7 texting support through Reach Out with specific focus on youth and on women sheltering in place with their abuser
The United Way plays an important role in our region, especially throughout the ongoing effects of the pandemic, helping to affect social change and improve the quality of life for our most vulnerable community members. LHSC is proud to demonstrate "Care Beyond Our Walls" through our continued support of the United Way campaign.