October 19, 2012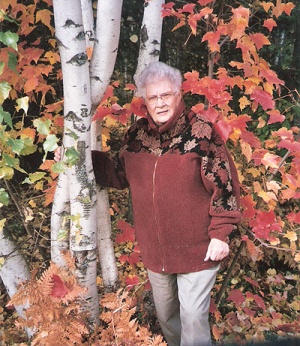 October 19 marks the 25 year anniversary of Bertille Demers' liver transplant at London Health Sciences Centre (LHSC). Celebrating her 84th birthday next week, Demers, from Moncton, New Brunswick is one of the longest living transplant recipients in Canada.  
"I am very, very lucky," says Demers. "The liver transplant really did not change my life at all; I have been very healthy since the transplant."
Dr. William Wall, transplant surgeon, LHSC, performed the transplant. "Patients like Mrs. Demers serve as an inspiration to the nurses and doctors who care for transplant patients," says Wall. "I remember her transplant well; she was very motivated at a time when transplantation of the liver was not very common. I hope she lives to be 100."
Demers spent three months in London waiting for her transplant and is still in contact with many of the friends she made during that time.
"Congratulations to Bertille. In our program we have many amazing stories like this, but they are each still miracles," says Dr. Anthony Jevnikar, co-director, the Multi-Organ Transplant Program, LHSC. "It would be very hard to improve on a transplant that is now 25 years old, but we have made, and continue to make, advances that will contribute to more amazing transplant stories like Bertille's."
The Multi-Organ Transplant Program at LHSC is one of the leading transplant programs in Canada, performing about 160 transplants annually. Almost 5,000 Canadians have received transplants, including heart, kidney, kidney-pancreas, liver, and multi-organ transplantation, at University Hospital and Children's Hospital, London Health Sciences Centre.