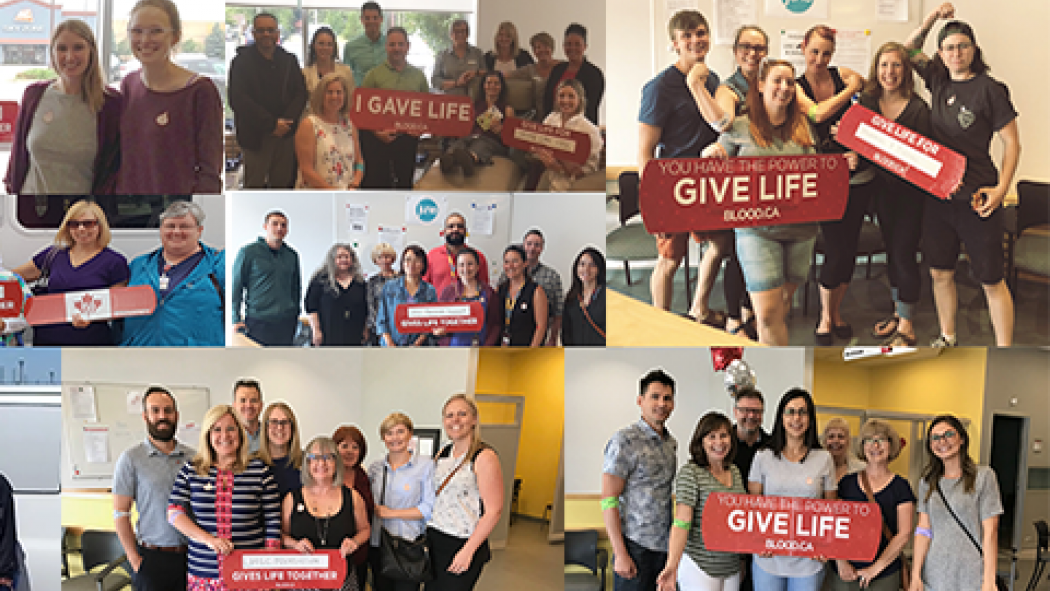 January 14, 2019
In 2018, staff, physicians and volunteers at London Health Sciences Centre (LHSC) donated a remarkable 671 units of blood through Canadian Blood Services (CBS), greatly exceeding the organization's target goal of 500 units. This is LHSC's highest annual Partners for Life total since joining the CBS initiative in 2012.
"I am proud and appreciative of all those staff, physicians and volunteers who rolled up their sleeves to donate," says Dr. Paul Woods, LHSC President and CEO. "As the biggest user of blood products in the region, we see firsthand the importance and impact of blood donation. Being a Partners for Life member is one of the many ways that LHSC's staff, physicians and volunteers demonstrate our value of compassion, ensuring we can continue providing high-quality care for our patients by helping maintain a stable blood supply."
A renewed focus on group donations helped contribute to this year's successful blood donation total. Throughout the year, several LHSC teams made an ongoing effort to book group appointments with CBS.
The need for blood donation is always present. LHSC encourages all those eligible to book an appointment by visiting blood.ca, or calling 1-888-2DONATE.