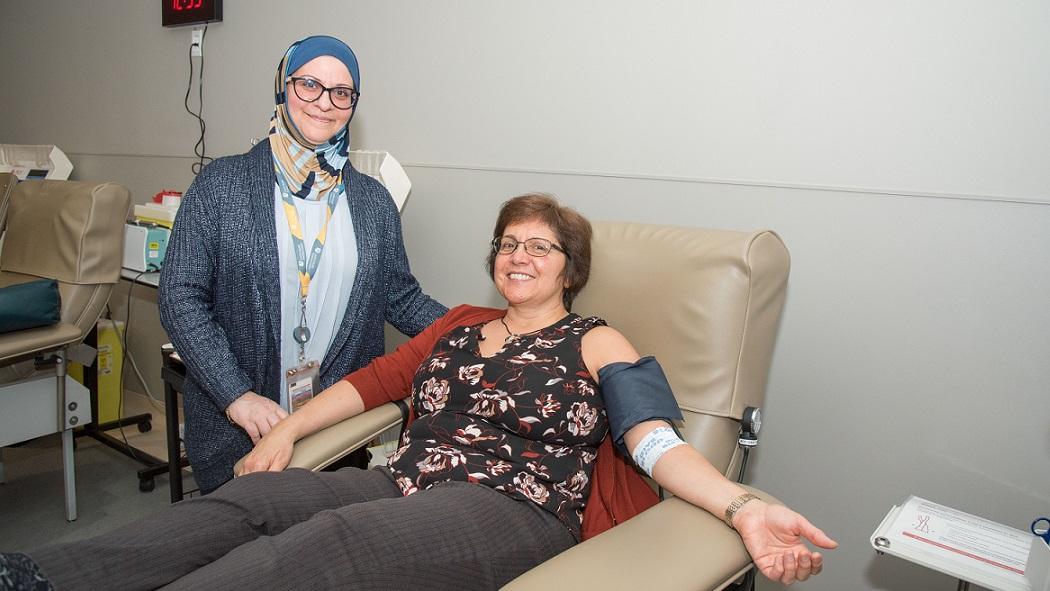 In 2019, Partners for Life members from London Health Sciences Centre (LHSC) donated a remarkable 653 units of blood through Canadian Blood Services (CBS), greatly exceeding the organization's target goal of 550 units. In 2020, LHSC's goal is to donate 575 units.
Our focus on group donations helped contribute to this year's successful blood donation total. Throughout the year, several LHSC teams made an ongoing effort to book group appointments with CBS. Thank you to everyone who donated on behalf of LHSC!
The need for blood donation is always present. LHSC encourages all those eligible to book an appointment by visiting blood.ca, or calling 1-888-2DONATE.