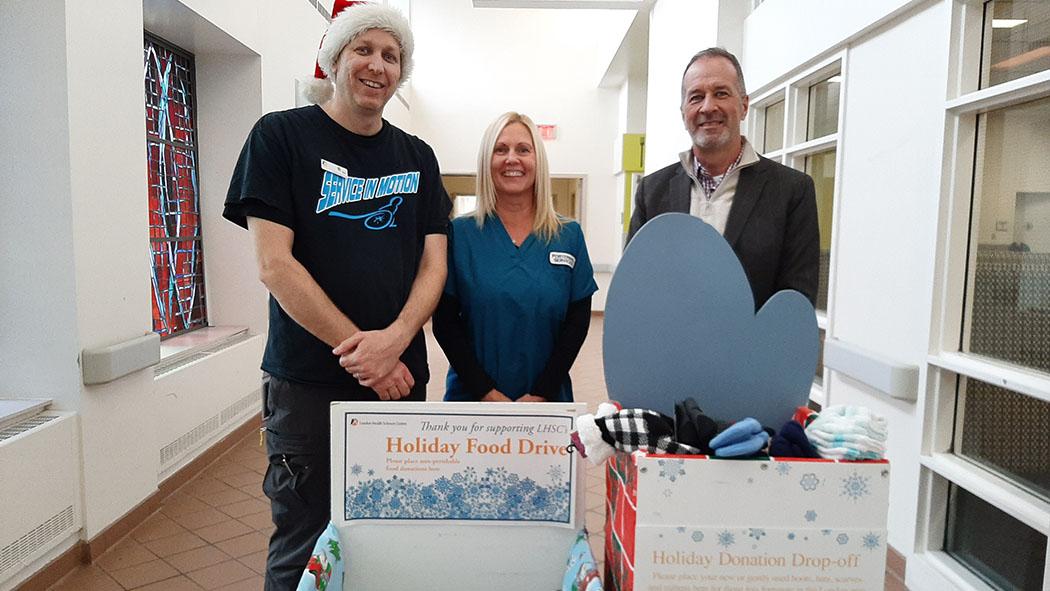 From left: Porters Benjamin Alton and Judy Birrell, and CEO and President Dr. Paul Woods
LHSC staff and physicians generously donated over 800 lbs. of food to the London Food Bank to help feed individuals and families in need this holiday season. Over 800 winter items including mittens, gloves, hats, scarves, coats, and boots were donated to support three local organizations: Merrymount Children's Centre, Unity Project, and Life*Spin.
Thank you to all those who contributed to the campaign, and a very special thank you to LHSC's portering team for helping to collect donations and ensure this campaign's success.