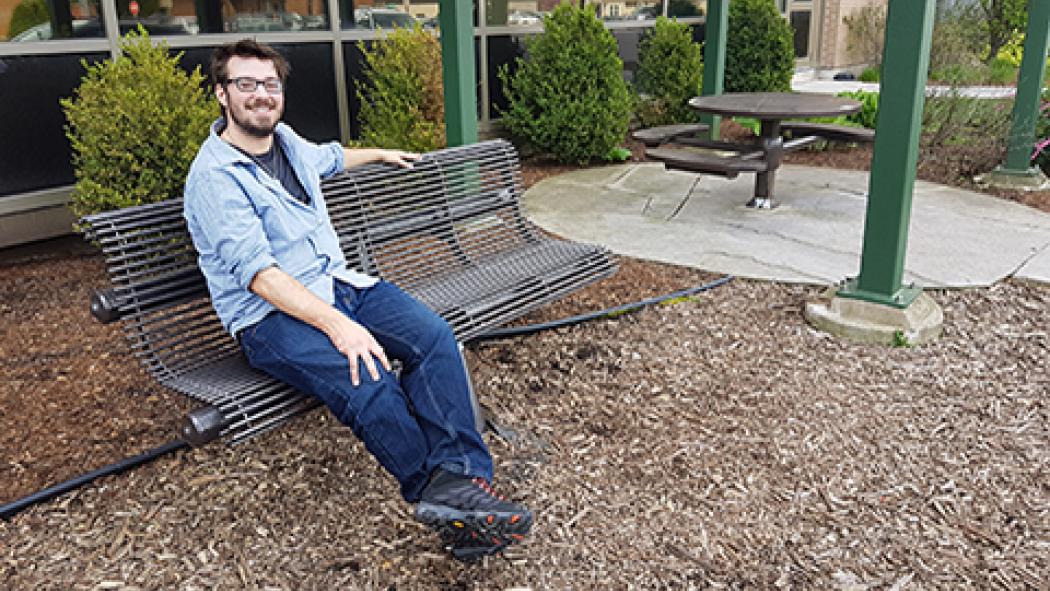 After suffering severe injuries as a result of a motor vehicle collision, Andrew Crawford has a new outlook on life.
June 14, 2019
On a late summer night in 2013, Andrew Crawford was sitting in the backseat of a car with a group of friends as they sped down a quiet suburban road in Chatham, Ont. Driving more than double the posted speed limit, the driver lost control of the vehicle when they came to a bend in the road. As the car rolled over several times, Andrew flew out of the sunroof and hit a nearby hydro box. He was electrocuted and thrown nearly 50 ft. from the vehicle.
"I don't remember that night at all," says Andrew. He has lost memories from most of that summer.
Andrew's injuries were extensive and included a broken femur, several broken vertebrae, a broken pelvis, electrical burns and a significant brain injury. He was transferred to the hospital in Chatham where he underwent a surgery and the medical team attempted to stabilize him. He was then transferred via air ambulance to London Health Sciences Centre (LHSC) where he underwent 14 additional hours of surgery. Andrew's medical team and family weren't sure if he would survive.
That night, Andrew required 86 units of blood.
"Blood helped save my life," says Andrew. "The way I see it, 86 people kept me alive that night."
Over the next few weeks, Andrew's parents and sister visited him daily in the Critical Care Unit at Victoria Hospital. One day, Andrew gave his father a thumbs-up. After four weeks, he was awake.
What came next was a long road to recovery. Andrew was transferred to Parkwood Institute to begin his rehabilitation. In total, Andrew underwent 20 surgeries, and his quality of life remained uncertain – but he was in for the fight.
After four years of physiotherapy and with a fresh appreciation for life, Andrew began sharing his story and working with Canadian Blood Services to increase blood donation awareness. Learning about the amount of blood required to care for patients inspired him to do what he could to be an advocate for the organization.
"I learned that the average collision victim will receive up to 50 units of blood. Knowing that I had exceeded that amount, I thought about how much the medical team did in order to keep me alive."
Andrew has taken on this advocacy work as a challenge to himself to recruit as many people as he can.
"When I go to blood donor clinics, it is phenomenal to see the number of people who donate," he says. "But the demand for blood never ends. No matter how many people we can recruit, the need will always be present."
While the need for blood is constant, there is a greater need in the summer months and on holiday weekends when there is an increase in travel and activity, leading to injuries from traffic collisions and recreational accidents. London hospitals use more than 34,000 blood products each year, and with its regional Trauma and Cancer programs, LHSC uses the majority of blood collected in London.
Despite Andrew's difficult journey, he considers himself lucky.
"I obviously wish this had never happened, but you have to take the negative with the positive," says Andrew. "I am blind in one eye, I lost a finger – but in the big picture, there are many good things that came out of this. I used to be shy before the accident happened. Now, I'm the light in the room and I can't wait to share my story with others. The whole experience has taught me more about life than I ever could have imagined."