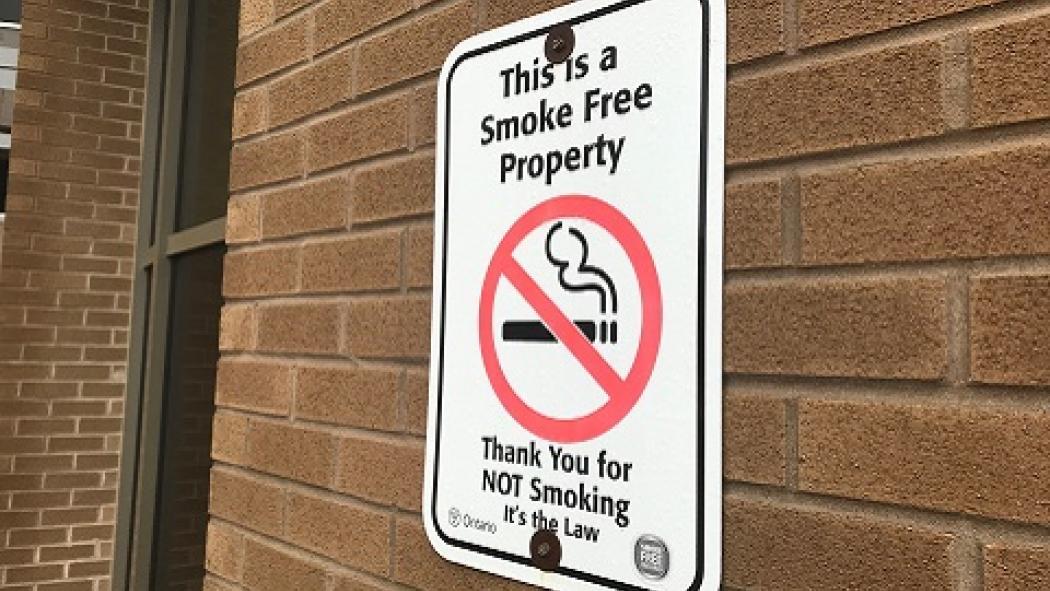 January 21, 2020
January 17-23 marks National Non-Smoking Week in Canada. Established in 1977 by the Canadian Council for Tobacco Control, it is one of the most important and longest-running public health efforts in the country.
In compliance with the Smoke Free Ontario Act, LHSC has been a completely smoke-free facility since June 30, 2016. The smoke-free policy includes cigarettes, e-cigarettes, cigars or pipes containing burning tobacco, marijuana or any other substance that can be smoked or vaped in any other manner. As such, any staff, physicians, patients and visitors wishing to smoke must move off hospital property to do so.
LHSC recommends that patients quit smoking eight weeks before any surgery, to reduce risk of complication and speed healing. There are numerous other health benefits that are gained when you decide to quit, including:
Within 8 hours your carbon monoxide levels drop and your oxygen levels begin to increase in your blood to normal levels
Within 48 hours, your chances of a heart attack decrease and your senses of smell and taste star to improve
Within 72 hours, bronchial tubes relax, allowing for easier breathing and increased lung capacity
Within 2 weeks to 3 months, circulation improves and your lung functions increase up to 30%
Within 6 months, coughing, sinus congestion, tiredness and shortness of breath improve
Within 1 year, your chances of smoking-related heart attack will be cut in half
Within 10 years your chances of dying from lung cancer is cut in half
Within 15 years your chances of dying from a heart attack is equal to non-smokers
It is important to remember that regardless of what you product you choose to smoke, including cannabis, the risks from inhaling smoke remain the same.
There are resources available to individuals looking to quit through the Middlesex-London Health Unit and the Canadian Cancer Society's 'Smoker's Helpline'.