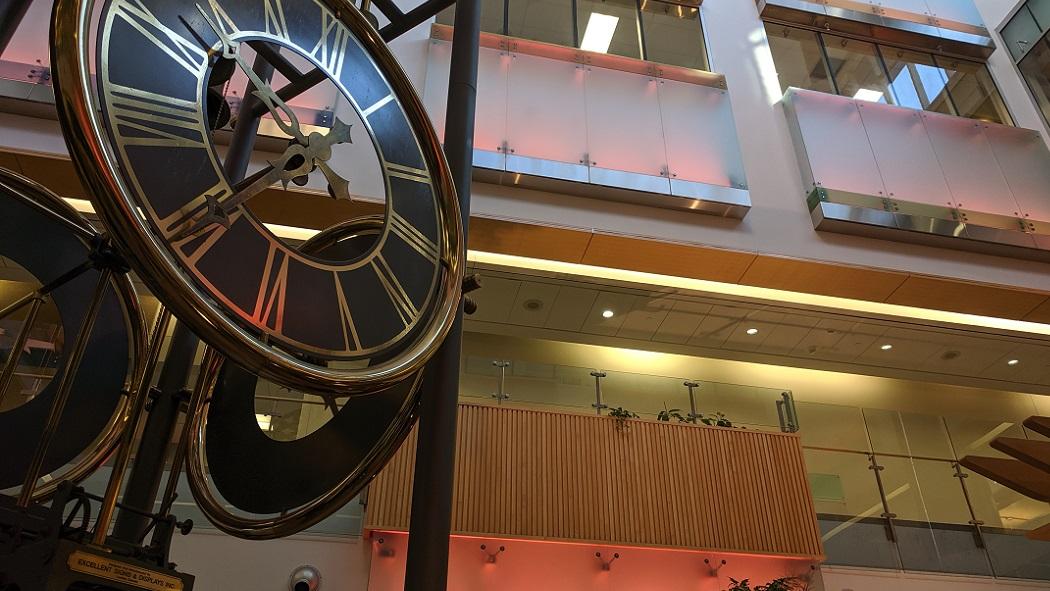 September 17, 2020
On September 17, the North Tower Atrium at Victoria Hospital is awash in orange as London Health Sciences Centre (LHSC) joins the World Health Organization in recognizing World Patient Safety Day. In support, during the August 25 City Council Meeting, London's Mayor Ed Holder proclaimed September 17 World Patient Safety Day. 
Established by the World Health Organization, World Patient Safety Day highlights the importance of patient safety as an essential component for strengthening health-care systems and saving lives. Health Worker Safety: A Priority for Patient Safety is the theme for World Patient Safety Day 2020, which focuses on the interrelationship between health worker safety and patient safety. This emphasizes the need for a safe working environment for health workers as a prerequisite for ensuring patient safety. 
At LHSC patient safety is everyone's responsibility. In preparation for the upcoming Accreditation cycle, the LHSC's Patient Safety and Accreditation team will be conducting a Patient Safety Culture Survey with direct care providers at the hospital. The survey measures the perception of safety at LHSC by care providers. 
The results provide insight into staff and physician perceptions of the patient safety culture and allow an identification of successes and opportunities for improvement while fostering a patient safety culture. The information gained from this survey will be used to create a new action plan for the next four years having a direct impact on the organizational patient safety culture and the care provided to patients.