February 26, 2014
This year's CKNW Orphans' Fund Pink Shirt Day took place Wednesday, Feb. 26, 2014. Staff from LHSC's Emergency Department at Victoria Hospital and members of the LHSC Trauma Program demonstrated their support for eliminating bullying by wearing pink.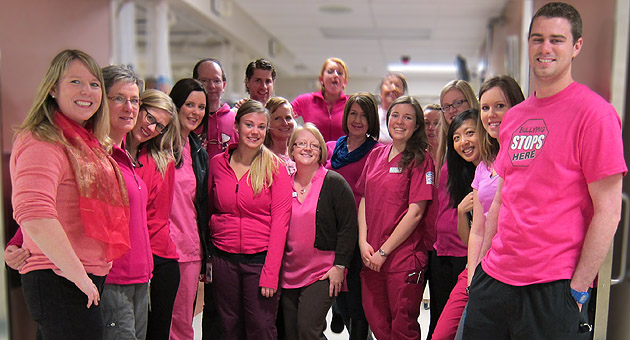 Last fall LHSC was proud to host the community launch of The Pledge to End Bullying where Acting President and CEO Murray Glendining encouraged LHSC staff, leaders and physicians to stand up to bullying in the workplace.
The Pink Shirt Day initiative provides another opportunity for London Health Sciences Centre to partner with those in our community on standing up against bullying.
Visit http://www.pinkshirtday.ca/ to find out more on this initiative and how you can show your support.